Execute your supply chain plans with ease and efficiency
What is NetSuite Supply Chain Execution?
NetSuite supply chain execution helps businesses put their supply chain plans into action. Orchestrating an efficient production process that takes into account required and available inventory, procurement and availability of labor and machinery is a complex undertaking. NetSuite ensures that all moving pieces are accounted for. Now, production can proceed without delay, and employees regain time previously spent on complex planning and project management tasks.
---
Mobile Tracking
Scanners and mobile devices improve data accuracy and eliminate manual errors throughout the manufacturing process, ensuring a consistent, quality product.
---
Everything related to inventory control just got better. We can see what's in transit and whether vendors can meet demand. Having that knowledge makes things a lot easier.
NetSuite Supply Chain Execution Benefits
---
NetSuite Supply Chain Execution Features
---
Automate manual processes around procurement and production to ensure you're able to execute on supply chain plans and deliver products on time and within budget to meet customer demand.
Work Order Management
Easily create, release, close and complete work orders with automatic scheduling for efficient and scalable production control.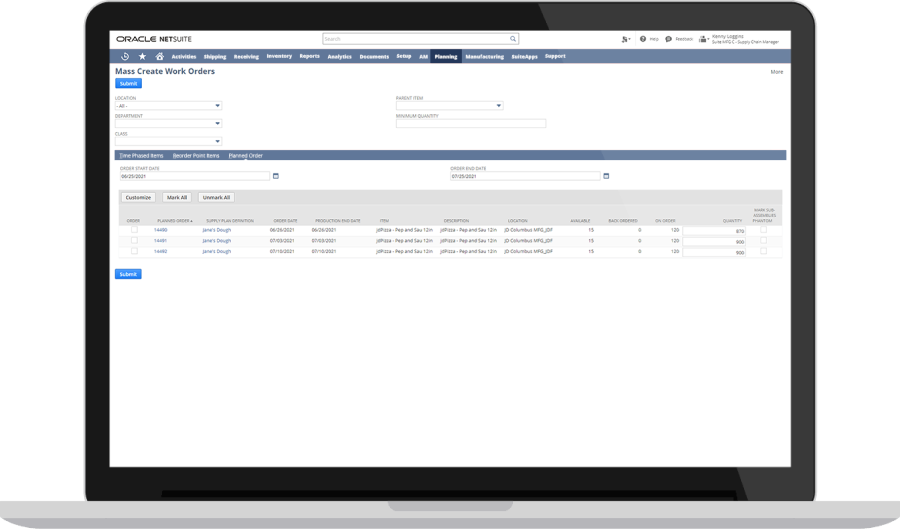 Quality Management
Formalize and automate policies, standards and practices to deliver the highest-quality products with minimal overhead.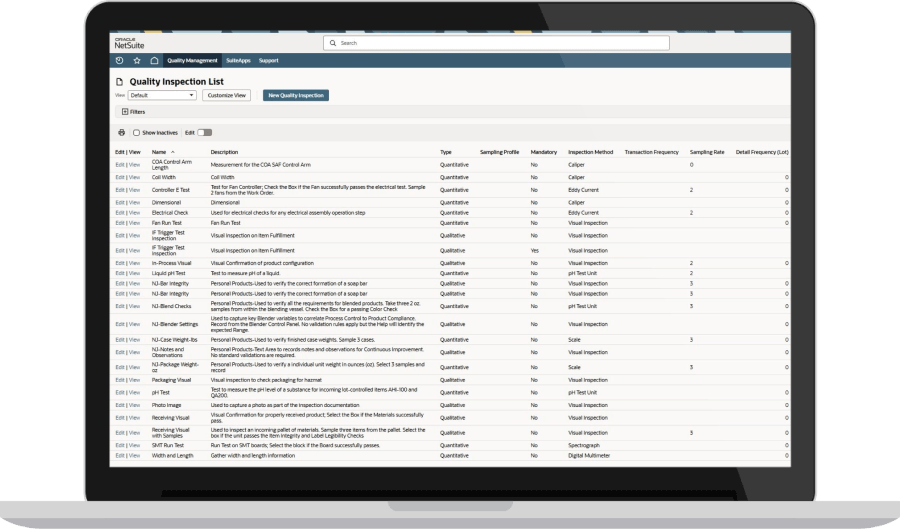 Manufacturing Execution System
Increase data accuracy and minimize manual processes by recording production information in real-time using the scanner and tablet application.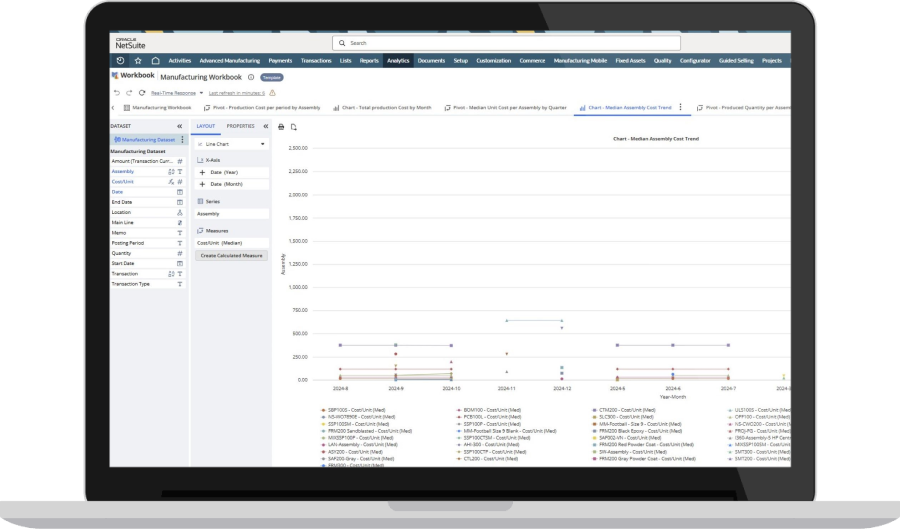 Warranty, Repair & Returns
Extending the customer experience to returns, repairs and warranty-related claims with NetSuite Case Management creates loyal customers and ensures repeat purchases.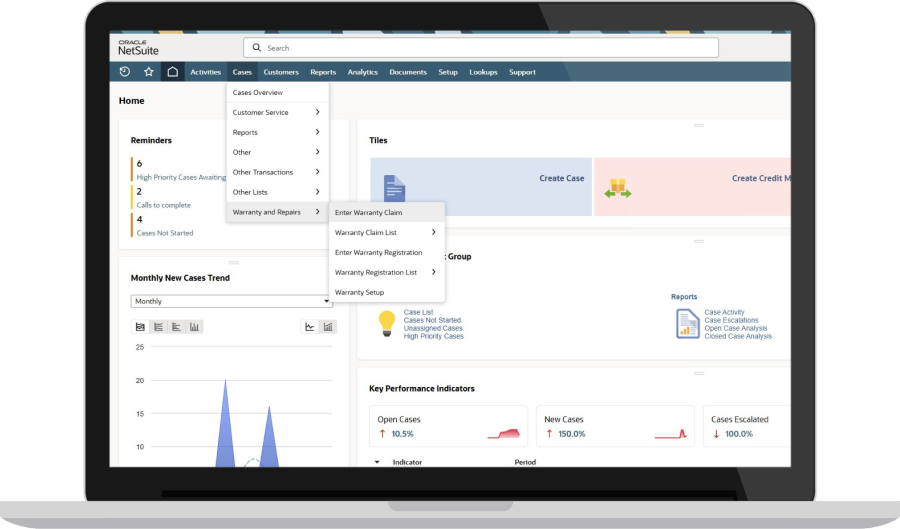 Product Data Management
Save time and accelerate product development with ERP system integration that makes product engineering information available companywide on a self-service basis.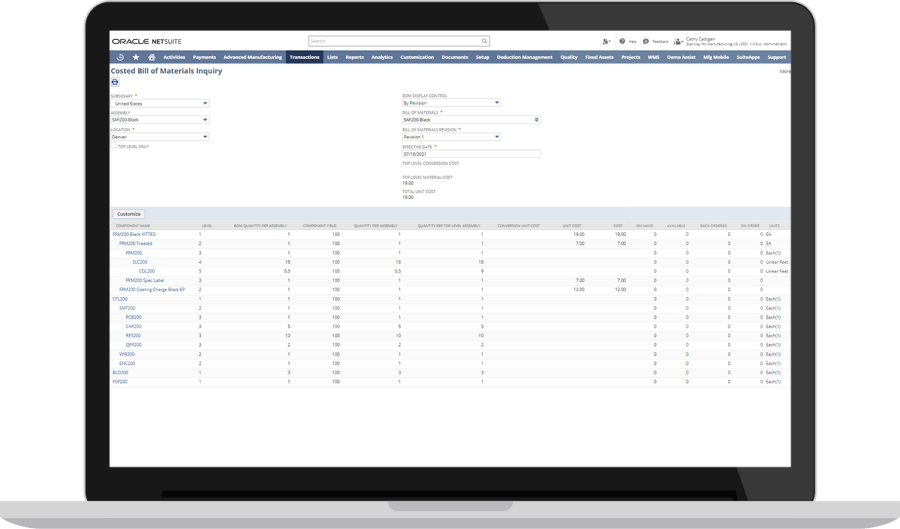 Outsourced Manufacturing
NetSuite outsourced manufacturing functionality helps companies manage subcontracted manufacturing processes by purchasing outsourced assembly production from vendors. NetSuite automatically tracks intake of production components and then, after production, transfers them to a specified location. Automating outsourced manufacturing synchronizes NetSuite procurement and production transactions.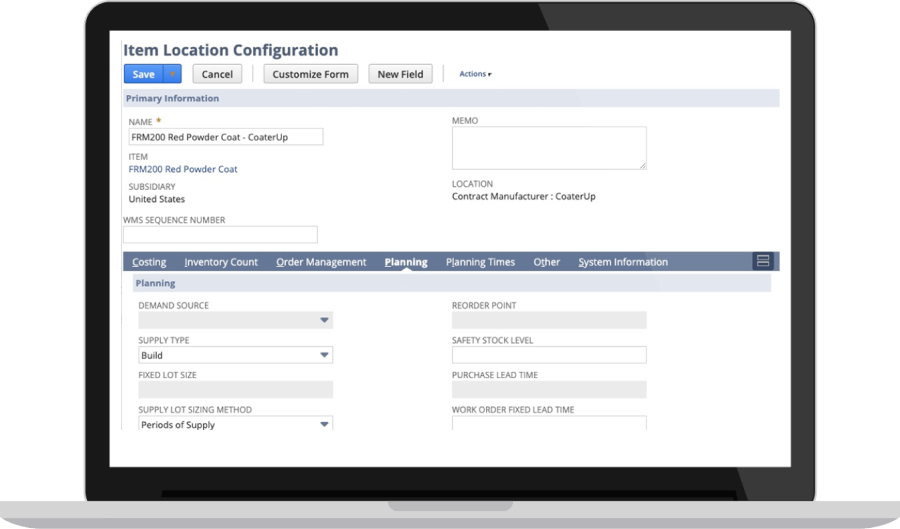 Challenges NetSuite Supply Chain Execution Solves
---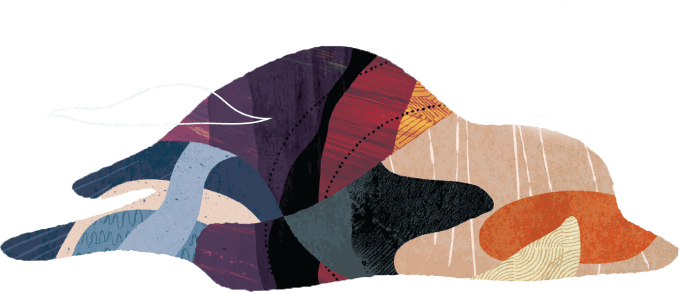 How Much Does NetSuite Supply Chain Execution Cost?
Companies of every size, from pre-revenue startups to fast-growing businesses, have made the move to NetSuite. Looking for a better way to run your business but wondering about the cost?
Users subscribe to NetSuite for an annual license fee. Your license is made up of three main components: core platform, optional modules and the number of users. There is also a one-time implementation fee for initial setup. As your business grows, you can easily activate new modules and add users — that's the beauty of cloud software.
NetSuite supply chain functionality is available through various add-on modules.