Fully localized product experience
What is NetSuite SuiteCloud Platform Internationalization?
NetSuite SuiteCloud Platform internationalization enables organizations in more than 110 countries to deliver end-to-end experiences that feel natural to users and administrators no matter which language, currency, data format or other country-specific attributes are displayed throughout the product. Roll out localized NetSuite instances to virtually any country you work in with confidence.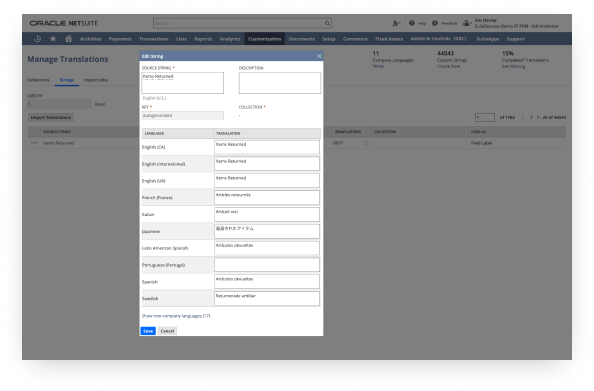 ---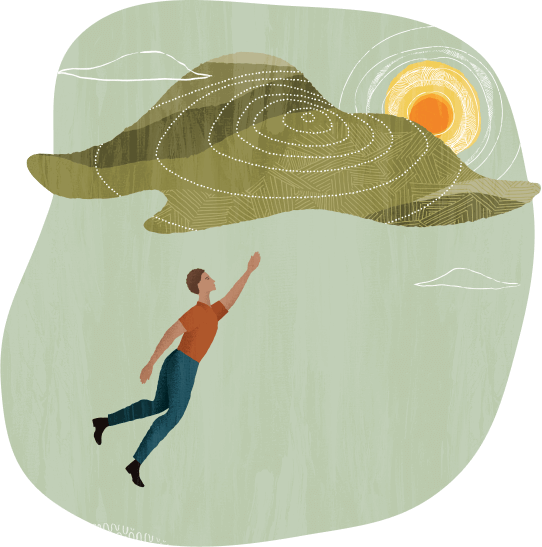 A Platform for Global Businesses
Internationalization features throughout SuiteCloud provide extensibility options that enable developers and administrators to efficiently manage the lifecycle of applications and customizations in any language.
The NetSuite platform is something that can absolutely grow with us as we're growing our business.
NetSuite SuiteCloud Platform Internationalization Benefits
---
NetSuite SuiteCloud Platform Internationalization Features
---
The SuiteCloud Platform includes a range of technologies that enable customers and partners to build and deploy highly effective solutions for NetSuite customers across the globe.
Translation Management
SuiteCloud provides intuitive tools to manage the translation of any custom word or string, leveraging standards like XLIFF file formats to import bulk collections of localized strings into your NetSuite account.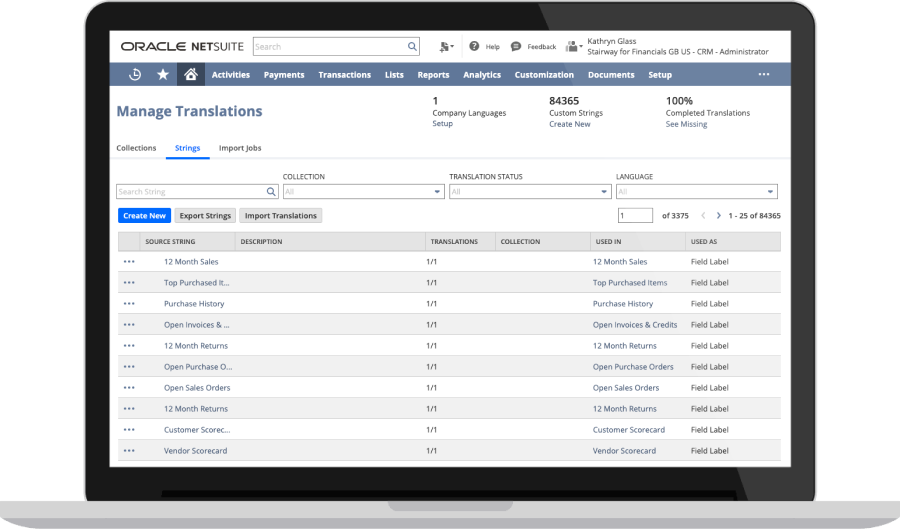 Locale-Specific Formatting
Localization also means displaying data such as currency, phone numbers and business information that is formatted for local standards to provide an experience that feels entirely natural to your users.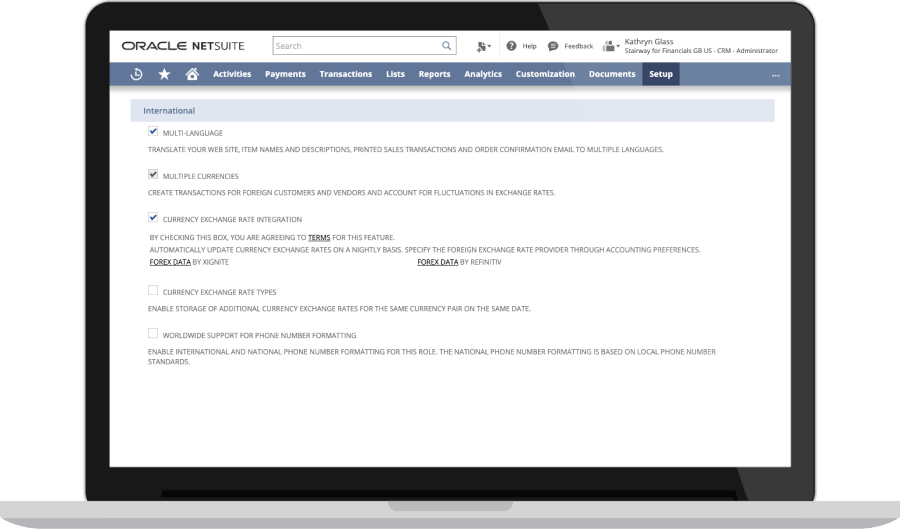 Global ERP
NetSuite OneWorld provides a comprehensive range of tax, finance and compliance capabilities designed for international businesses that can be further extended and internationalized with SuiteCloud.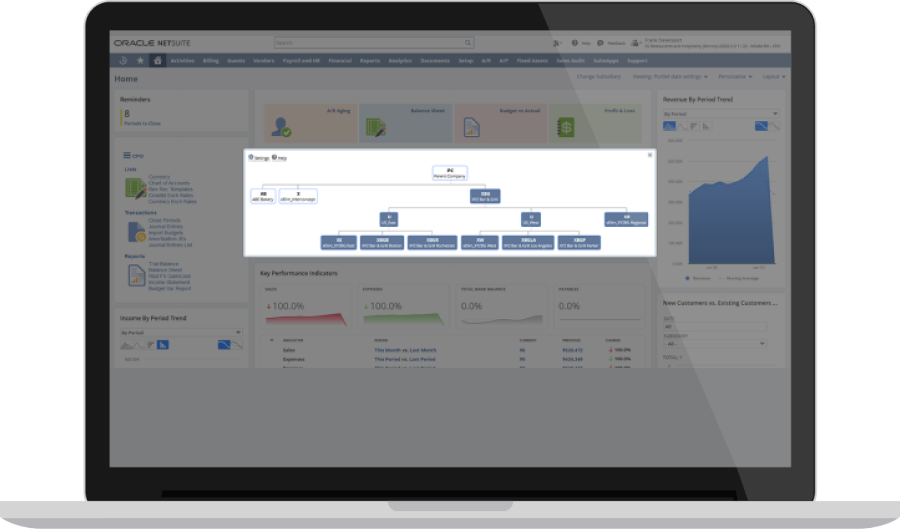 Localization Context
NetSuite makes it easy to filter record-localization context for events and scripts to improve performance and minimize administrative overhead when managing multi-country business locations.
Developer Accessible
Developers can programmatically access collections of translated strings to create NetSuite applications in multiple languages and deploy localized customizations to accounts worldwide.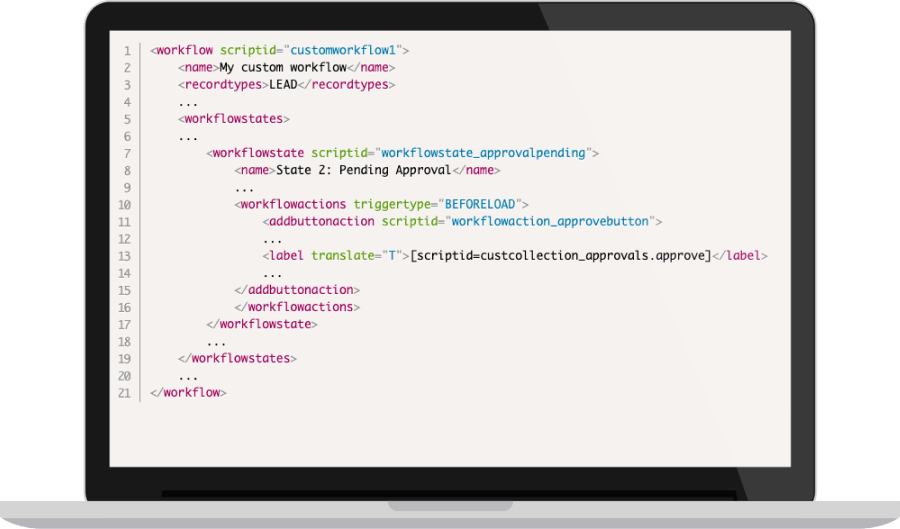 Resources
---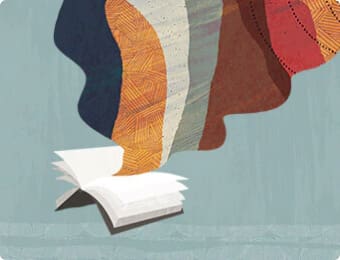 Data Sheets
Access specifications, features and benefits of the NetSuite SuiteCloud Platform.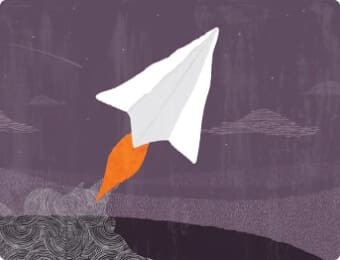 Guides & Blogs
Go deep into topics around the NetSuite SuiteCloud Platform