Improving employee performance every day
What is NetSuite Performance Management?
NetSuite's SuitePeople Performance Management solution centralizes and automates the employee goal management and performance review process. SuitePeople not only makes performance management more efficient, it keeps employees engaged by helping create goals, monitoring progress and recognizing achievements. Employees and managers can collaborate on goals and easily rate progress and provide reflections on past performance. Templates, scheduling capabilities and customizable reports help HR leaders deliver a more intuitive and efficient review process.
What is NetSuite SuitePeople Performance Management? (Video)
---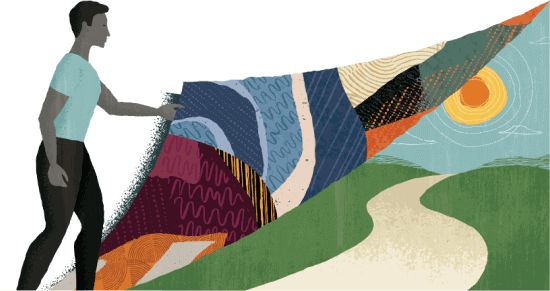 Improve Employee Engagement
Reducing the amount of time needed to complete performance reviews by more than 50% while increasing completion rates makes reviews more effective.
---
HR is an area that's constantly evolving: laws, rules and policies change. Having a system that's flexible makes it so much easier to maintain your HR department.
NetSuite Performance Management Benefits
---
NetSuite Performance Management Features
---
NetSuite SuitePeople Performance Management features a goal management solution that helps automate the performance review process for managers and their direct reports. Administrative features enable HR leaders to deliver a more consistent and effective performance review from a single system.
Goal Metrics
Twelve metrics are included, with the ability to create your own using data from other NetSuite applications. Actual goal-progress metrics are automatically updated from these applications in real-time. The result: Each goal includes accurate, up-to-date performance measurements for both the employee and the manager.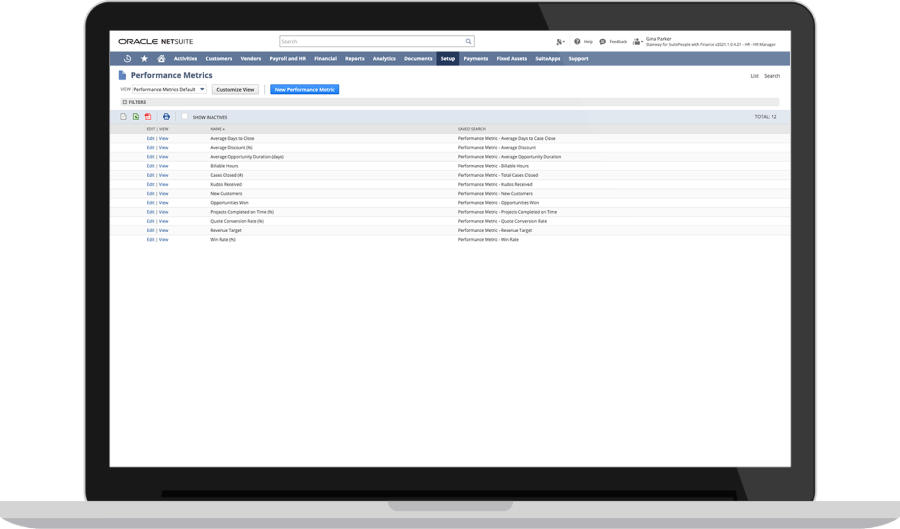 Rating Scales
Both employees and managers can rate performance on individual goals. Color-coded mood icons indicate how the employee is feeling, at any point in time, about achieving a goal. These rating scales can be added to performance review templates.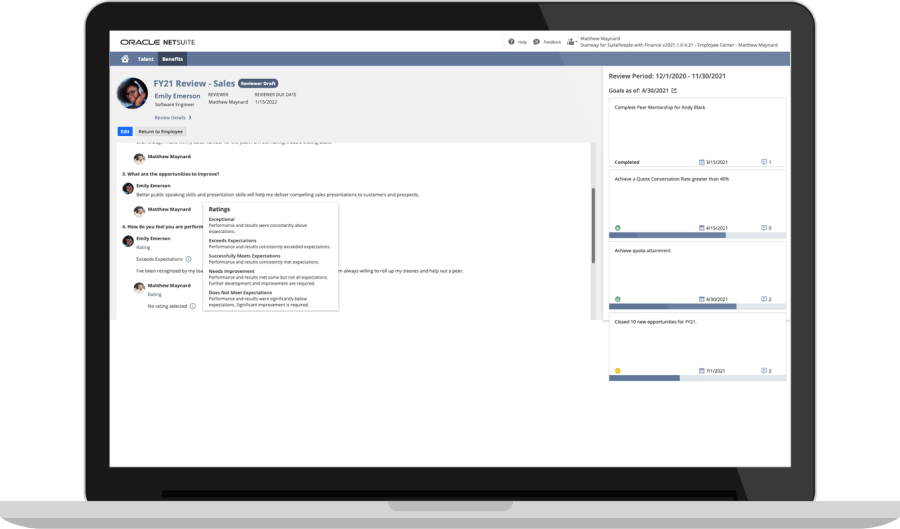 Goal Status
Goals can be planned, in progress or closed and are visually represented on a goal portlet personalized for each employee, to keep targets visible every day. An easy-to-use drag-and-drop user interface allows employees to quickly move goals across status phases to stay focused on progress.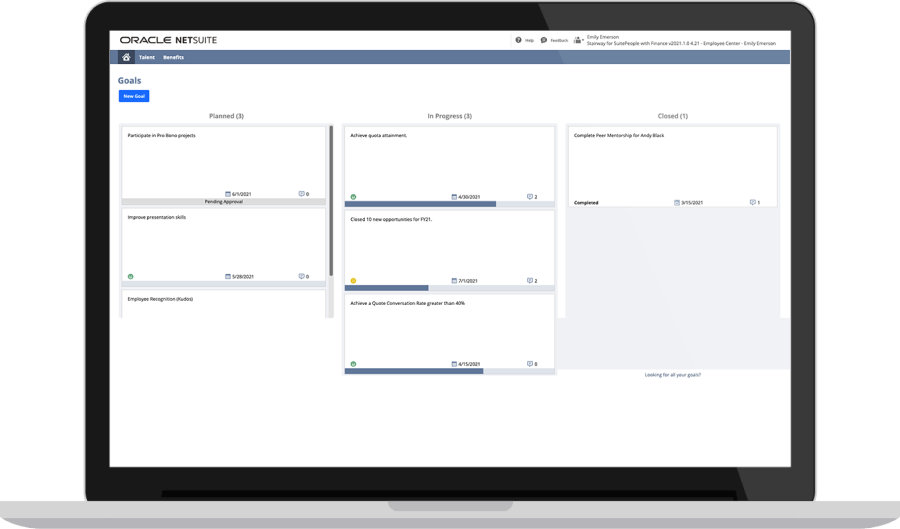 Review Templates
HR leaders or admins can create performance review templates — complete with questions tailored for different locations, jobs, subsidiaries or departments — to evaluate employees more consistently. Once completed, the performance review document can be scheduled for a group of employees, with notifications sent via email.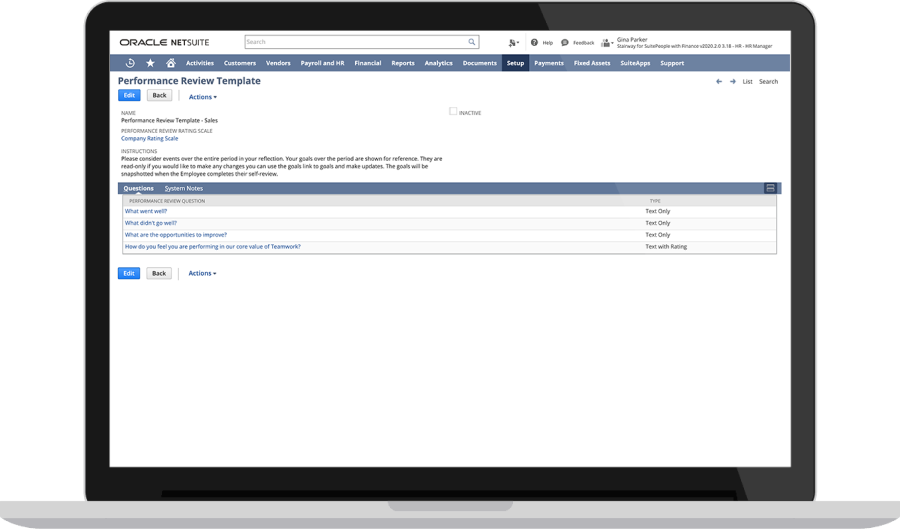 Threaded Conversations
Managers and employees use threaded conversations to discuss and reflect on performance toward goals, making for more meaningful and timely feedback. This interactive experience encourages frequent discussions about progress and accelerates the process of creating a performance review.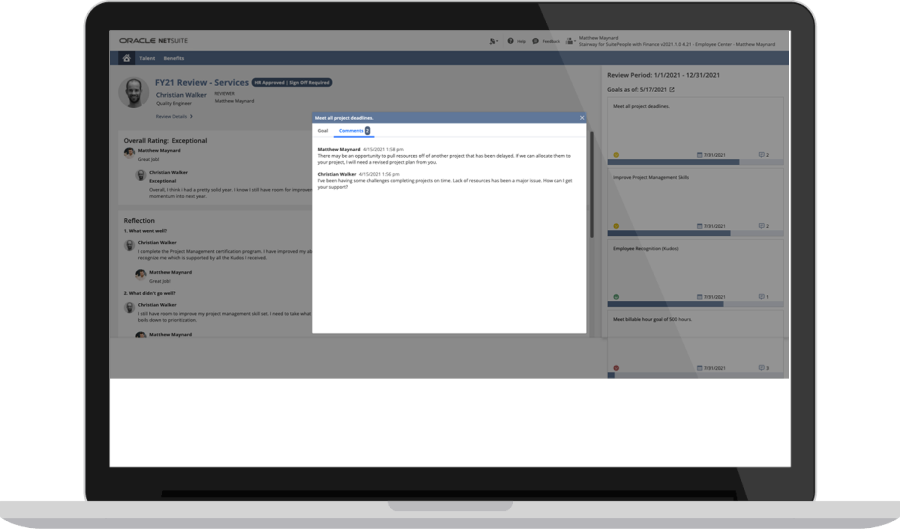 Approvals and Acknowledgements
Managers approve goals for their direct reports, while employees acknowledge the contents of a review at the end of the cycle. HR or designated admins can customize acknowledgement language. HR then completes the review process by approving individual reviews; teams have the option to approve a group of reviews.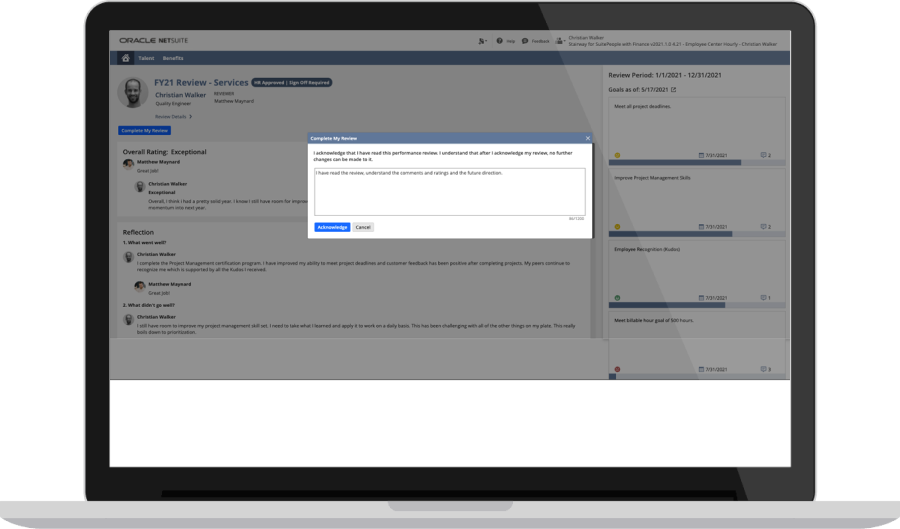 Reports
With SuiteAnalytics Workbooks, HR managers and admins can access standard reports and view overdue reviews, rating distribution and performance review history for each employee. Teams can also see an overview of goals, by status, across the organization as well as goal duration and overdue goals. Use saved searches to create additional reports and perform analysis on performance management data.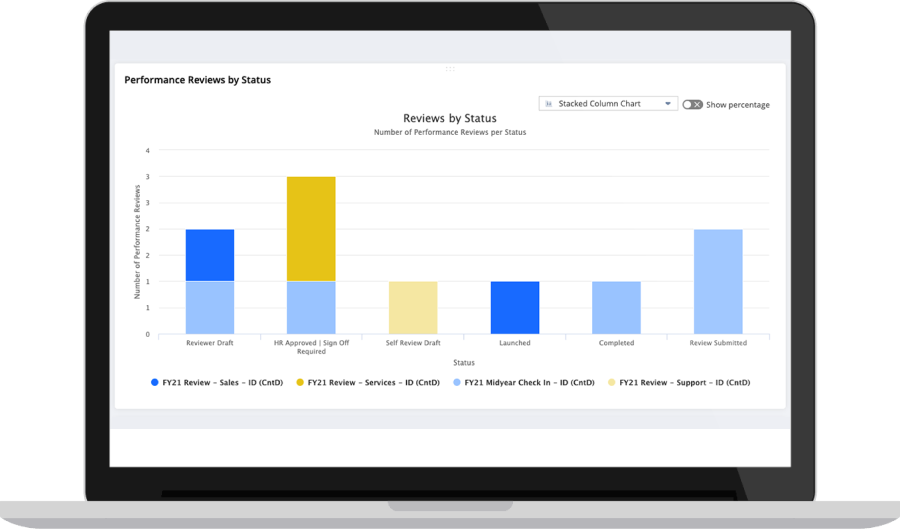 Challenges NetSuite Performance Management Solves
---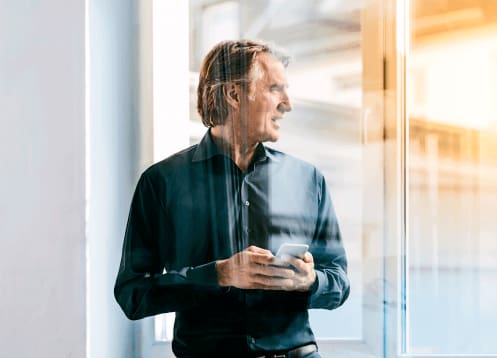 Faster Time to Value
NetSuite has packaged the experience gained from tens of thousands of worldwide deployments over two decades into a set of leading practices. These practices pave a clear path to success and are proven to deliver rapid business value and get you live on NetSuite in a predictable timeframe. Intelligent, stepped implementations begin with sales and span the entire customer lifecycle, so there's continuity from sales to services to support.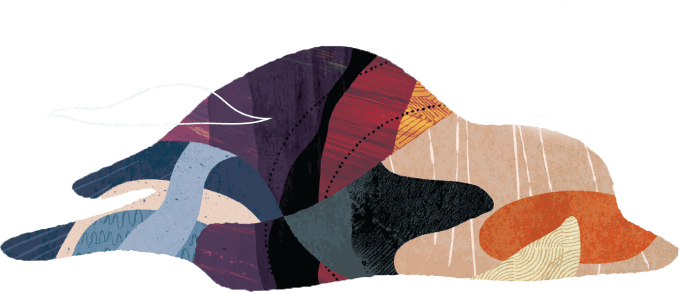 How Much Does NetSuite Performance Management Cost?
Companies of every size, from pre-revenue startups to fast-growing businesses, have made the move to NetSuite. Looking for a better way to run your business but wondering about the cost?
Users subscribe to NetSuite for an annual license fee. Your license is made up of three main components: core platform, optional modules and number of users. There is also a one-time implementation fee for initial set up. As your business grows, you can easily activate new modules and add users — that's the beauty of cloud software.
NetSuite SuitePeople Performance Management is available as an add-on module.