Flexible, flawless fulfillment
What Is NetSuite Multichannel Order Management?
NetSuite multichannel order management delivers the ultimate customer experience, allowing shoppers to buy anywhere, pick up their orders anywhere and return anywhere. NetSuite helps businesses profitably execute a wide variety of fulfillment options, including direct ship from warehouse, store fulfillment and drop ship. Omnichannel inventory visibility, order orchestration and order life cycle monitoring and dashboards help you deliver the perfect order every time.
---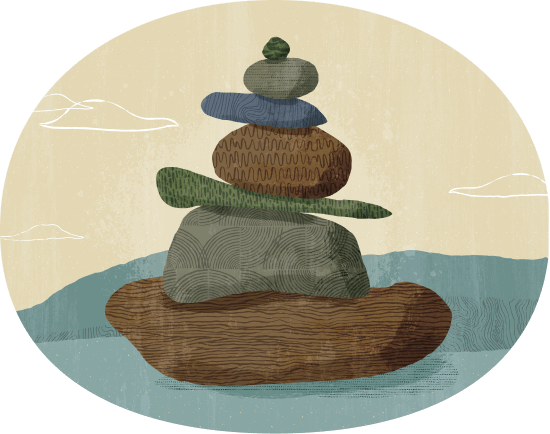 The Perfect Order
Customers expect to be able to buy, get and return items anywhere. NetSuite multichannel order management allows you to meet these expectations and profitably support a wide variety of fulfillment options.
---
Intelligent Order Orchestration
Route orders to the most economical or geographically appropriate location for fulfillment, decreasing shipping costs and transit time.
---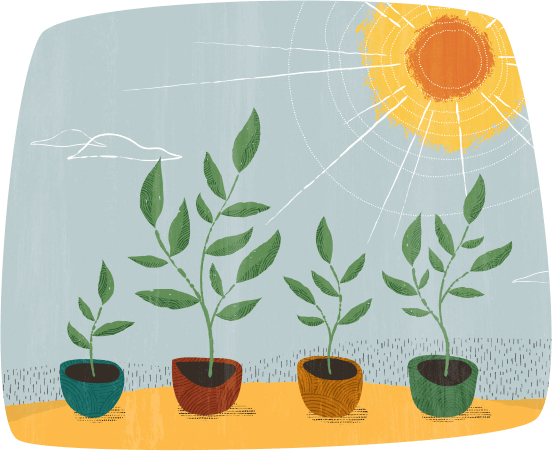 Build Brand Loyalty
Differentiate yourself from the competition with order fulfillment excellence. Deliver a shopping experience that creates loyal customers who buy more and become brand advocates.
NetSuite is the perfect convergence point for different datasets. We're able to see customer interactions, the status of order lines, inventory detail and shipment information at-a-glance from a single application.
NetSuite Multichannel Order Management Benefits
---
NetSuite Multichannel Order Management Features
NetSuite multichannel order management provides a single source of information across all channels for inventory, pricing, order, payment and returns, ensuring customers and employees get consistent answers and enjoy a superior experience.
Cross Channel Order Orchestration
Automate and manage the end-to-end order life cycle — including order capture and validation, order release, shipment confirmation, customer communication and settlement — to ensure you fulfill your commitments in the most profitable way. NetSuite supports complex processes such as split shipments, drop ship, personalized products, continuity programs and digital fulfillment. By coordinating all of your fulfillment locations and providers, NetSuite multichannel order management keeps everything running smoothly, routing orders to the most profitable location for fulfillment and shipping.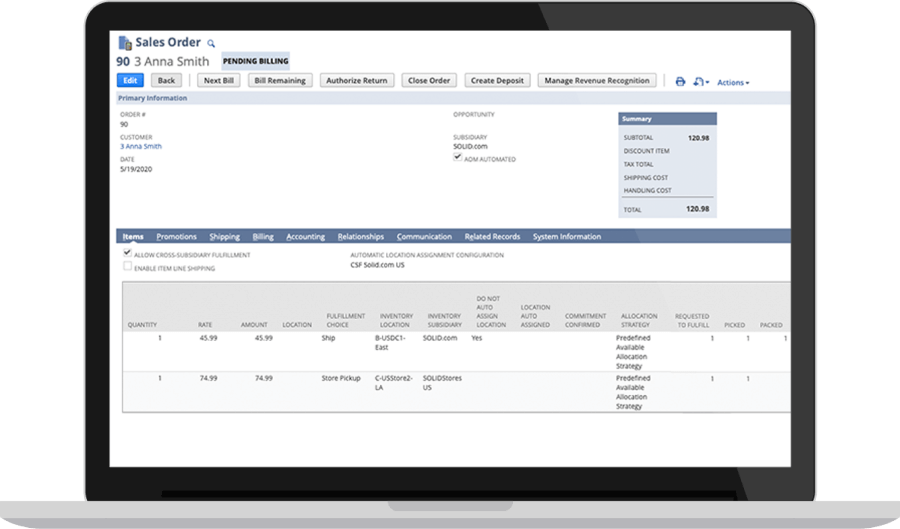 Fulfillment Execution
Use NetSuite's pick, pack and ship functionality and integration with key shipping providers to deliver fulfillment excellence across all locations. NetSuite can even manage orders with personalization or assemble/make-to-order requirements. And, it supports digital fulfillment processes, which can be integrated with the service providers of your choice.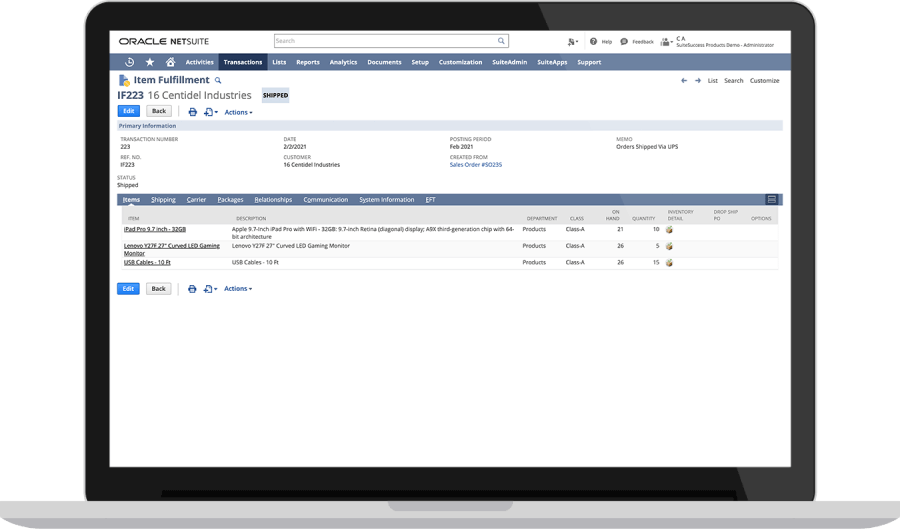 Drop Shipping & Endless Aisle
An automated, end-to-end, drop-ship fulfillment process makes it possible to expand your assortment without increasing warehouse and store footprints, delivering on the promise of the endless aisle. NetSuite multichannel order management provides all the functionality required to profitably manage drop-ship programs.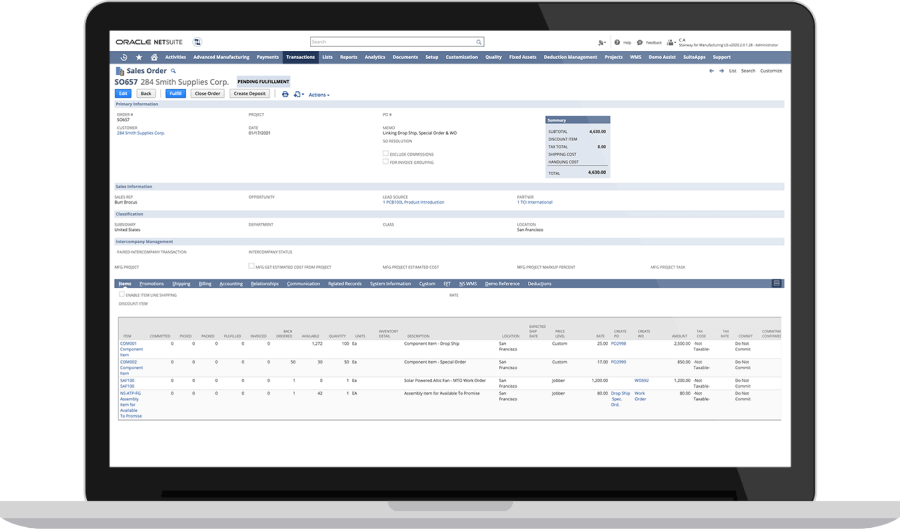 Inventory Visibility
Commerce businesses need inventory visibility across all internal and external supply sources. NetSuite multichannel order management provides a comprehensive picture of inventory, spanning warehouses, stores, 3PLs and drop-ship partners. It manages commitments and available-to-promise (ATP) inventory across all channels, linking commerce and your supply chain to ensure you never overpromise. This allows you to improve inventory management across all locations using the solution's robust inventory planning, replenishment and warehouse management capabilities.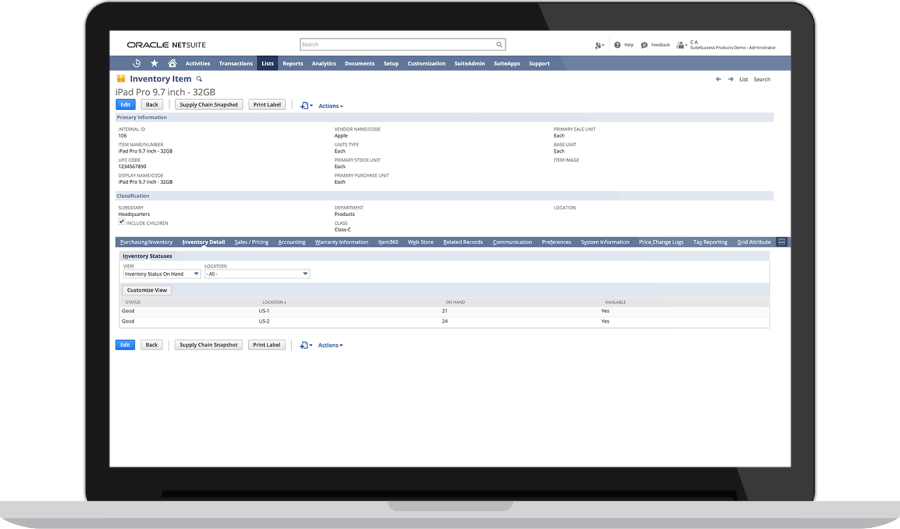 Customer Service
Customers are frustrated by employees who can't help them. Customer service representatives and store associates need order management capabilities that provide relevant, timely information. NetSuite multichannel order management provides the information your employees need to answer customers' questions about product availability, and the ability to place orders and handle post-order changes and issues.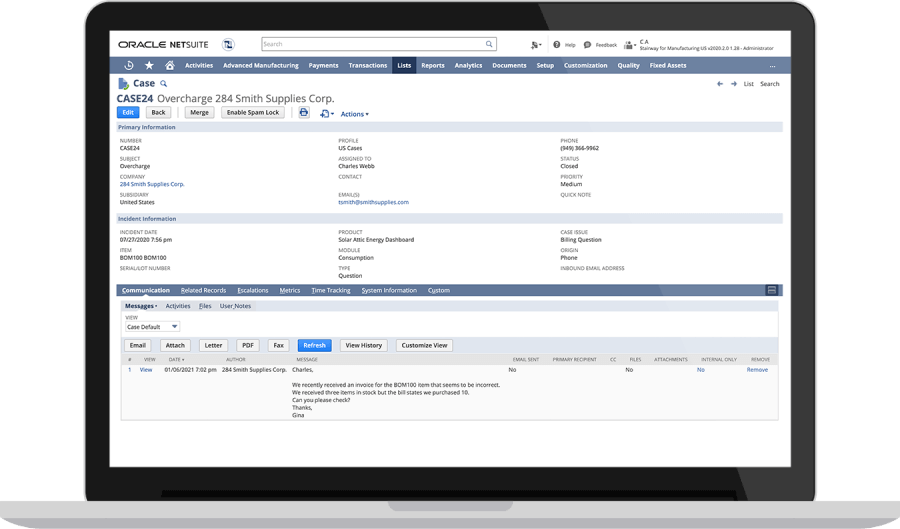 Challenges NetSuite Multichannel Order Management Solves
---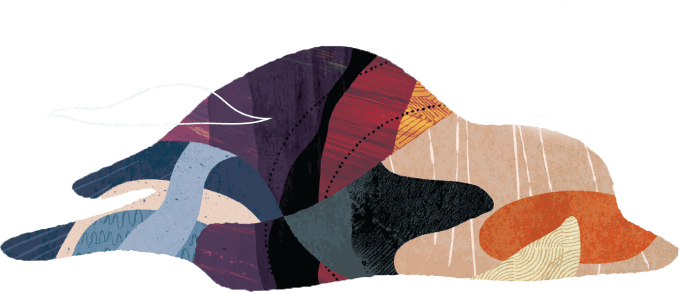 How Much Does NetSuite Multichannel Order Management Cost?
Business of every size, from pre-revenue startups to small and mid-size business have made the move to NetSuite. Looking for a better way to run your business but wondering about the cost?
Users subscribe to NetSuite for an annual license fee. Your license is made up of three main components: core platform, optional modules and the number of users. There is also a one-time implementation fee for the initial set up. As your business grows, you can easily activate new modules and add users — that's the beauty of cloud software.
Order management capabilities are included with the NetSuite platform license. Additional functionality for more complex order management needs is also available.