Assemble the best qualified resources for your projects
What is NetSuite Resource Management?
NetSuite's SuiteProjects resource management solution provides a fast and easy way to assign people to projects. With centralized, up-to-date profiles of skills, interests, experience, work preferences, availability and more, project managers can ensure that the right resources are working on the right projects. By managing resources effectively, businesses are able to optimize profit margins, improve billable utilization, retain top talent and increase client satisfaction.
---
Optimize Profit Margins and Utilization
Reduce your dependence on resource management spreadsheets — upgrade to real-time tracking of skills and availability and centralized, up-to-date, searchable resource profiles.
With NetSuite, we are able to see any potential issues ahead of time, which allows us to become very proactive rather than reactive.
NetSuite Resource Management Benefits
---
NetSuite Resource Management Features
---
NetSuite resource management provides a comprehensive, centralized view of all allocations for each resource so that project managers can effectively balance workloads and optimize utilization.
Project Staffing
Centralize and automate resource requests and bookings with customizable workflows, and optimize project teams by tapping into a single, global pool of resources. Determine exact requirements at job initiation by assigning generic headcount to serve as placeholders, then fill in exact resources as you proceed. Quickly find and allocate staff to projects based on skill sets, demographic information, experience, work preferences or future planned time off so the right people are on the right projects.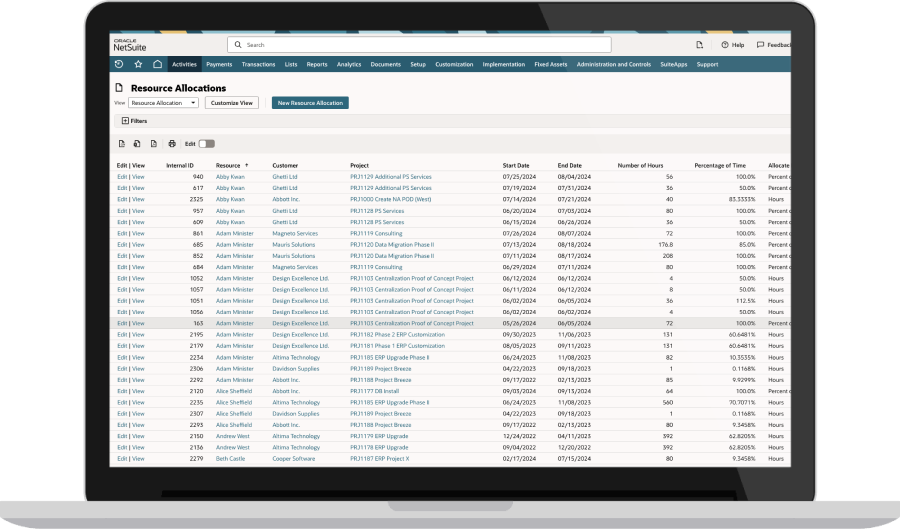 Resource Forecasting
Plan projects efficiently with forecasting capabilities that provide vital insights into the organization's ability to staff future projects while remaining profitable. Achieve complete visibility into resource scenarios, and reduce spreadsheet use by generating up-to-date, interactive reports on allocations for future staffing as needed.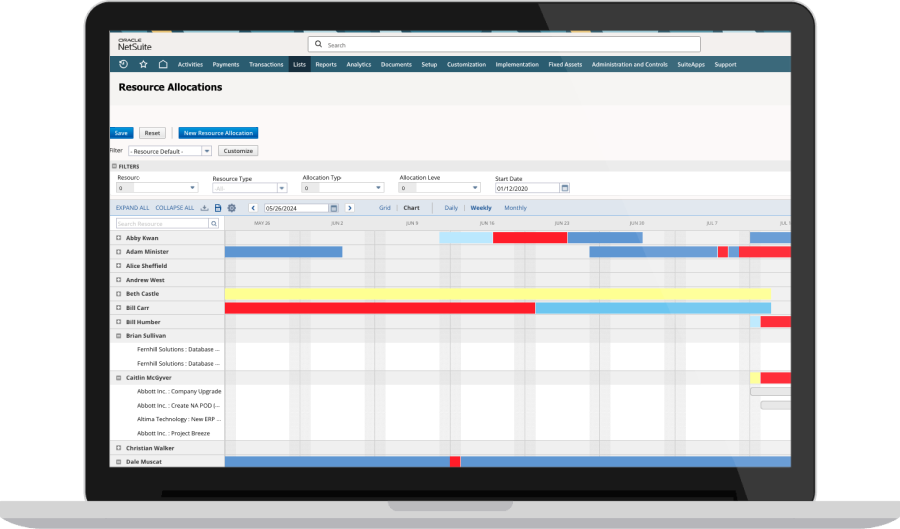 Utilization Tracking
Optimize resource utilization with dynamic charts and reports that provide real-time insights on allocation levels, with drill-down details — without having to hunt down and piece together information.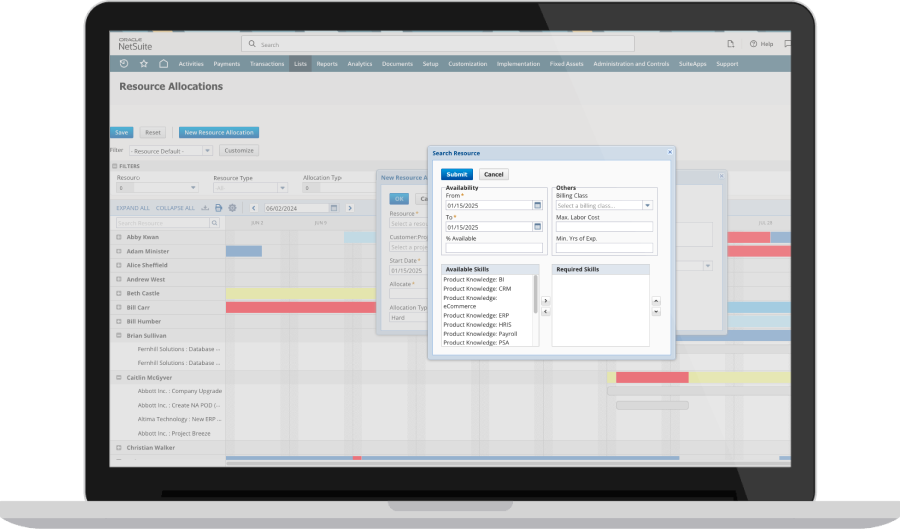 Reporting
Robust utilization reporting allows you to select the metrics that matter. From most-worked hours to allocated hours, assigned hours and more, real-time and relevant data empowers project managers to make informed, data-driven decisions to keep projects on track and within budgets.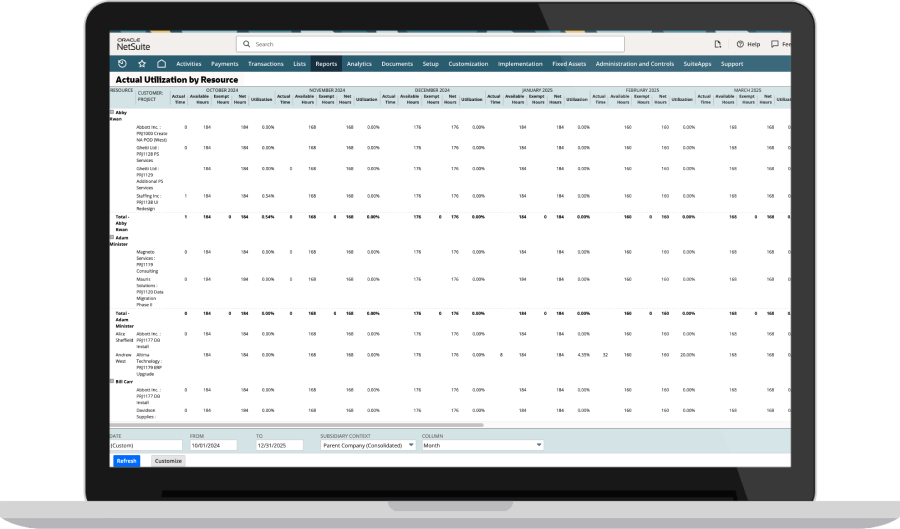 Challenges NetSuite Resource Management Solves
---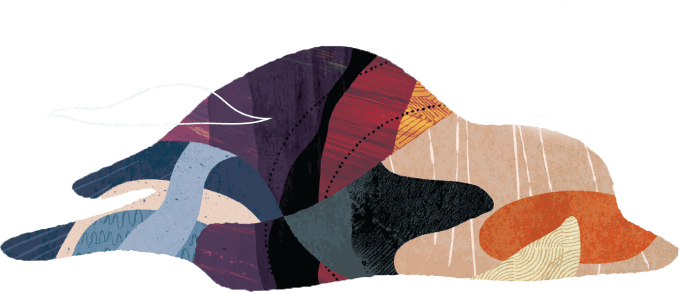 How Much Does NetSuite Resource Management Cost?
Companies of every size, from pre-revenue startups to fast-growing businesses, have made the move to NetSuite. Looking for a better way to run your business but wondering about the cost?
Users subscribe to NetSuite for an annual license fee. Your license is made up of three main components: core platform, optional modules and number of users. There is also a one-time implementation fee for initial set up. As your business grows, you can easily activate new modules and add users — that's the beauty of cloud software.
Resource management capabilities are included with the NetSuite SuiteProjects module.