Get the most up-to-date information from production
What is NetSuite Manufacturing Execution System?
NetSuite's Manufacturing Execution System (MES) provides real-time, cloud-based solutions to get the most up-to-date information from production. NetSuite offers both a traditional barcode scanner-based interface, designed for speed of data entry, and an interactive tablet app, which features a rich interface that provides unparalleled feedback about what's happening in the user's work center and/or machine.
---
Paperless Production Environment
Both the barcode scanner and tablet are easy-to-use and eliminate manual, paper-based processes while increasing data accuracy.
---
It would be impossible to continue to grow as we have without NetSuite. We have customer financial, production and manufacturing data all in one place.
NetSuite Manufacturing Execution System Benefits
---
NetSuite Manufacturing Execution System Features
Collecting information from your production facilities, regardless of location, is vital to the short-term success of your business and contributes to long-term strategic planning.
Barcoding
NetSuite Advanced Manufacturing delivers a native barcoding application that will run on any device with a browser. The app streamlines collection of the most common transactions, including labor tracking, work order completions, material movements, PO receipts and shipping. All native shop-floor-facing reports can be printed with barcodes to ensure data accuracy.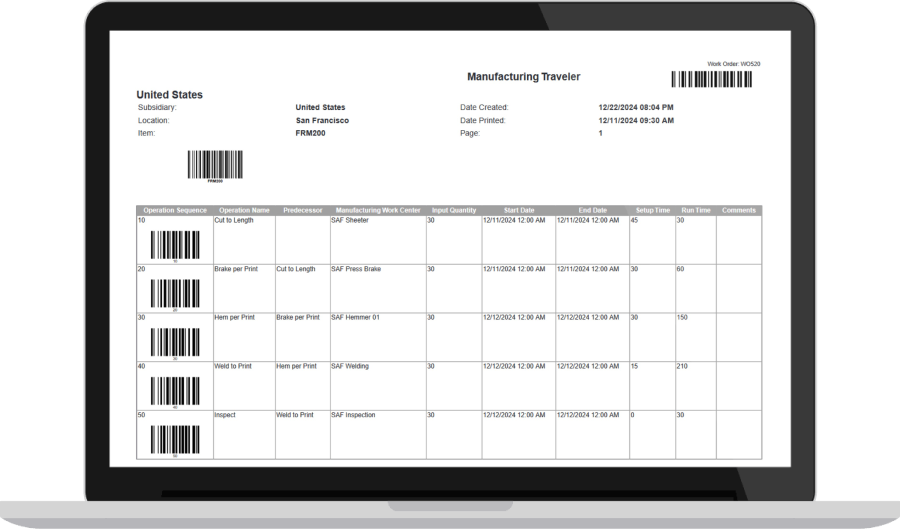 HMI Tablet
The human/machine interface (HMI) application provides an interactive work queue showing all current and future operations that are scheduled through the work center. The easy-to-use system is designed to be used in harsh manufacturing environments and can be operated while wearing gloves. The tablet records exactly what is happening during each step of the manufacturing process in real-time. Additionally, depending on the mode the user selects, it can be used by either a production supervisor recording manufacturing across multiple orders or by an individual in real-time mode.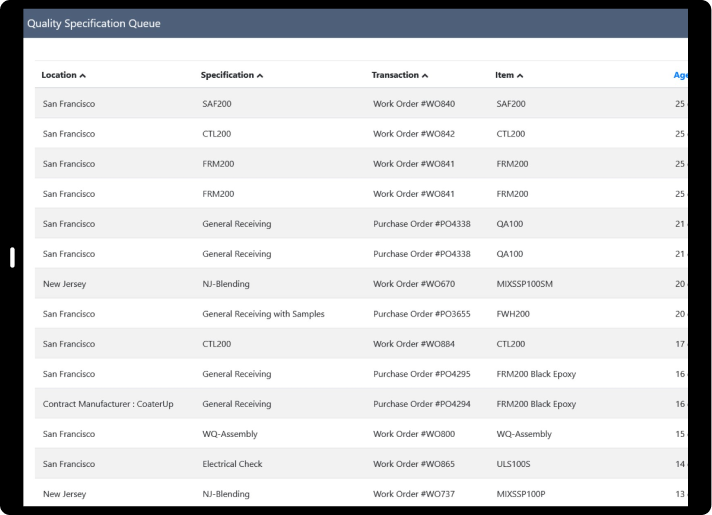 Challenges NetSuite Manufacturing Execution System Solves
---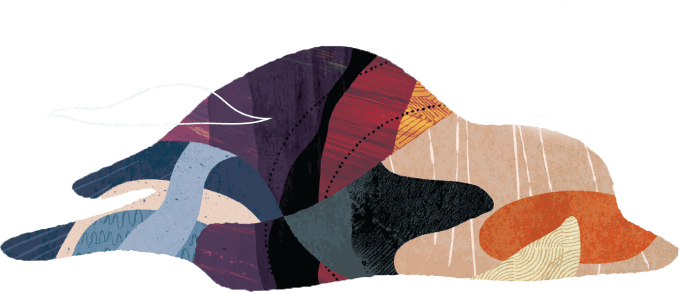 How Much Does NetSuite Manufacturing Execution System Cost?
Companies of every size, from pre-revenue startups to fast-growing businesses, have made the move to NetSuite. Looking for a better way to run your business but wondering about the cost?
Users subscribe to NetSuite for an annual license fee. Your license is made up of three main components: core platform, optional modules and the number of users. There is also a one-time implementation fee for initial setup. As your business grows, you can easily activate new modules and add users — that's the beauty of cloud software.
Manufacturing Execution System is available as part of the NetSuite Advanced Manufacturing add-on module.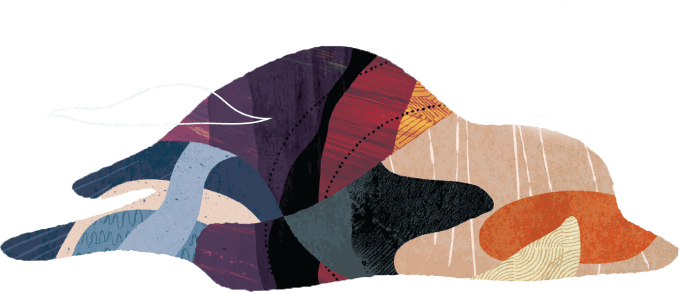 Resources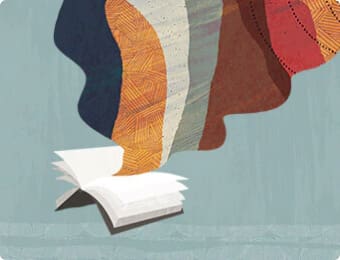 Data Sheets
Access specifications, features and benefits of NetSuite Manufacturing Execution System.