Improve customer support and service
What is NetSuite Warranty, Repairs & Returns?
NetSuite case management capabilities extends your exceptional customer service to returns, repairs and warranty-related claims, increasing loyalty and encouraging repeat purchases. NetSuite case management tracks warranties, repairs and returns and gives you the ability to enter, route, escalate and resolve issues. Cases can launch sales orders to ship replacement units, coordinate with warranty claims and initiate a repair process when necessary. Customer service representatives always have real-time information on claim status so they can provide excellent customer service.
---
It would be impossible to continue to grow as we have without NetSuite. We have customer financial, production and manufacturing data all in one place.
NetSuite Warranty, Repairs & Returns Benefits
---
NetSuite Warranty, Repairs & Returns Features
---
Supporting customers throughout the product lifecycle is critical to fostering loyalty and encouraging future purchases. With NetSuite, you can delight customers even when something goes wrong.
Case Management
Case management is part of NetSuite CRM and is an ideal solution for manufacturers and distributors that need to provide front-line support to partners, customers, distributors or end users. Support can be initiated either through a customizable online form or via a dedicated support email address. Once a case is created, NetSuite makes it easy to provide timely and relevant responses that can be driven by a user-configurable knowledge base.
Warranty & Repair
Easily define multiple warranty profiles — including coverage, start date, time period and more — and apply them to select products. Depending on established criteria, warranty registrations may be automatically generated upon shipment or delayed until the end user completes an online form or returns a card for manual processing. Should a product need repairs, that process can be aligned with case management and work orders to receive, repair and replace an item while keeping the customer up-to-date on progress.
Returns
NetSuite supports returns, exchanges and warranty issues across all channels, simplifying the return process and increasing customer satisfaction.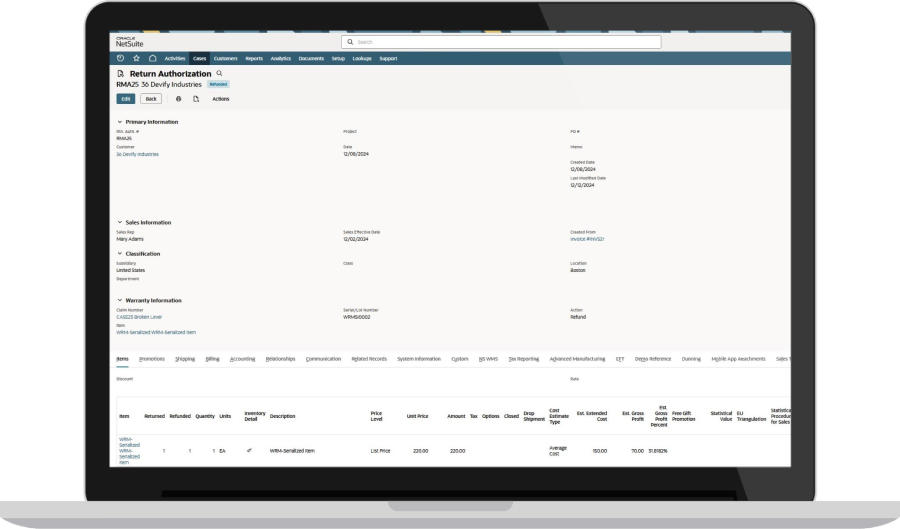 Challenges NetSuite Warranty, Repairs & Returns Solves
---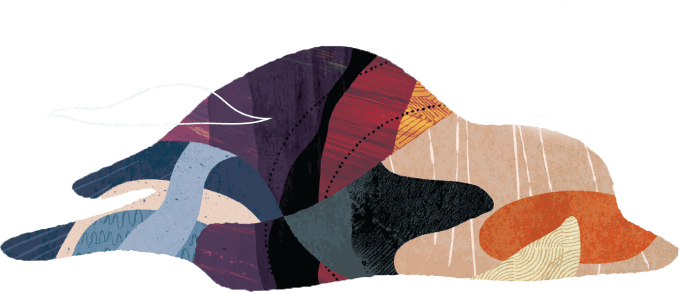 How Much Does NetSuite Warranty, Repairs & Returns Cost?
Companies of every size, from pre-revenue startups to fast-growing businesses, have made the move to NetSuite. Looking for a better way to run your business but wondering about the cost?
Users subscribe to NetSuite for an annual license fee. Your license is made up of three main components: core platform, optional modules and the number of users. There is also a one-time implementation fee for initial setup. As your business grows, you can easily activate new modules and add users — that's the beauty of cloud software.
Warranty, repairs and returns capabilities are available with the NetSuite CRM module.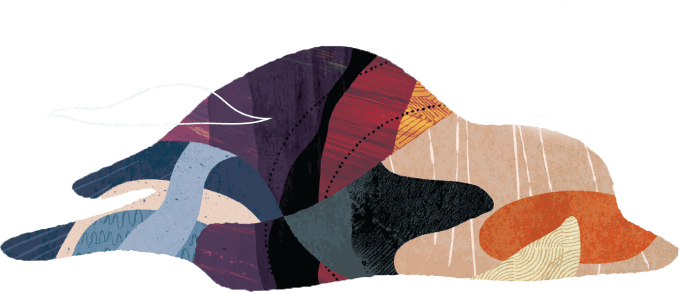 Resources
---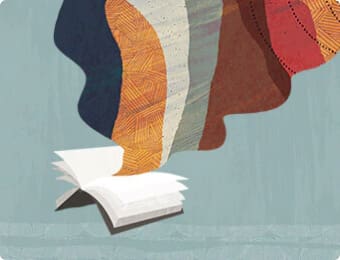 Data Sheets
Access specifications, features and benefits of NetSuite warranty, repairs and returns capabilities.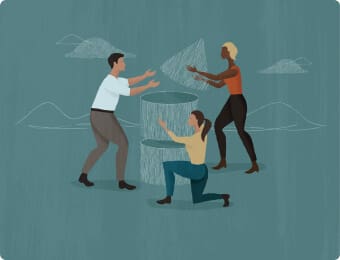 Essential Learning
Discover best practices and learn more about warranty, repairs and returns from beginner to advanced levels.