Employees expect their companies to invest in their careers and provide professional growth opportunities. Employers expect their workforces to be nimble enough to support rapid changes in the business landscape.
Human capital management can deliver on both goals.
Active HCM requires executive support and provides the highest returns when done on a continuous basis. But it's worth the effort because only through proper workforce management can companies successfully navigate economic shifts, increase the return on their investments in human capital and achieve desired business results.
What is Human Capital Management (HCM)?
Human capital management (HCM) is a set of practices and processes a business may use to acquire, develop and optimize its workforce. HCM gives HR leaders a framework to help managers and executives align business needs to workforce realities by focusing on increasing the value of each and every employee.
Combined with software, HCM helps administrative and business leaders answer important questions.
Administrative support:
Which positions do we need to fill first?
How can we streamline our processes and improve HR service delivery?
How can we improve day-to-day employee engagement?
Strategic support:
Who will be rewarded with a promotion this year?
What skills will we need to achieve our three-year plan?
Who will be our next vice president, and how can we optimize succession planning?
Video: What is HCM?
3 Core Aspects of Human Capital Management
Talent acquisition: The resources and processes needed to acquire new talent to help achieve a business objective. Some of the areas it examines and measures are:
Cost per acquisition
Time to fill a position
Recruiter productivity
Quality of hires
Onboarding efficiency
Diversity of hires
Competitiveness of offers
The candidate experience
Strength of recruiting sources
Employer brand equity
All of these and other key performance metrics help decision-makers improve acquisition practices and processes. It also helps determine if positions are best filled with full-time, part-time or contract positions.
Talent management: Once the workforce has been acquired, the next core aspect of HCM is management and development: How to develop each employee to increase loyalty and productivity. Some of the areas it measures and examines are:
Training program participation rates
Training spend per employee
Promotion trends
Retention rates
Turnover rates
Employee performance
Team performance
Return on development investment
These and other key performance metrics help decision-makers understand their culture and help improve development programs and practices.
Workforce optimization: This more strategic aspect of HCM helps companies focus workforce efforts to maintain customer satisfaction, increase profitability and keep cash flowing when faced with changing economic conditions. The best ideas to control costs or improve processes often come from front-line employees, so it pays to ensure human resources are in place to support periods of rapid growth.
Optimization practices and processes are also deployed when planning future workforce needs or during due diligence for a merger or acquisition.
Predictive Workforce Analytics for Talent Needs
Like any data-analysis function, workforce analytics is about measuring the behaviors of employees, leaders and candidates and using resulting insights to make better decisions. Key areas where this practice can help: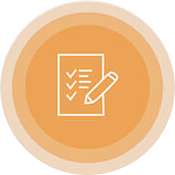 Examine behavioral and communication patterns to spot burnout/low productivity
Reduce attrition rates by teasing out retention risks
Identify high and low performers
Screen potential employees objectively, without human error and bias
Measure the effectiveness of different recruiting sources
Gauge employee sentiment and engagement to spot good, and bad managers
Forecast capacity and recruitment requirements
Determine whether to hire from outside internal talent
Pinpoint what really drives employee performance
Why Is Human Capital Management Important?
HMC aligns and measures a company's two most important assets: people and capital. It is an important process to keep companies supplied with the right human resources at the right time to achieve business objectives now and in the future.
From a workforce perspective, human capital management is important because it's how they engage with the company to advance their skills and responsibilities and develop their careers. Surprisingly, more employees will leave a company if they don't believe there is any opportunity to grow their careers than because of compensation.
What Is HCM Software?
HCM software is a suite of applications that help companies acquire, develop, manage and optimize their workforces. It is unique because each person in the workforce uses some aspect of the suite each day. HCM software provides the following functionality:
Centralized Payroll and Human Resources Data: Having all of this information in one place enables more streamlined processes and access to real-time data to enable better cost controls and stronger analytics.
Automated Recruitment: Makes the recruiting process more efficient for the recruiter while providing a great candidate experience.
Talent Development and Retention: Offers ways for HR to create learning plans and establish goals, while employees can gain certifications and be rewarded and recognized for performance so that a company can retain more of its top talent.
Management of Time, Attendance and Benefits: Self-service capabilities for common tasks, such as filling out timecards or requesting time off, helps employees and managers perform a lot of these everyday jobs themselves without involving HR resources.
Reporting and Analytics: With standard reporting in areas such as compliance and the ability to create your own reports, HCM software gives HR leaders the ability to see the relationships between workforce performance and financial performance to make better decisions.
HCM vs HRMS
The terms "HCM" and "HRMS" (human resource management system) are often used synonymously to describe the technology, practices and processes HR professionals use to record, manage and analyze a workforce. If differences are to be had, HCM tends to lean more toward the strategic nature of quantifying a workforce into business value to help non-HR leaders make important decisions about the current employee base.
HCM systems are also used to describe the process of looking at future workforce needs and developing plans that align with longer-term business objectives.
Human Capital Management Challenges
An active human capital management practice is not just good for the HR department. It requires support from senior leadership, but in return it pays dividends for the entire organization.
So why is it such a challenge to improve leading workforce performance metrics and become more competitive for top job candidates? Here are some common challenges with human capital management—and tips to overcome them:
Problem: Data silos are the enemy. When HCM information resides in multiple systems, it's extremely difficult, time-consuming and expensive to get an accurate view of your workforce that covers everything leaders need to make important workforce decisions.
Tip: The fewer HCM systems you have, the easier it is to centralize your data, share it with decision-makers and be agile and confident with workforce decisions.
Problem: It's not used frequently enough. A lot of companies embrace human capital practices during the annual budgeting process, then they fall by the wayside. Or, employee performance is formally reviewed only once a year. This point-in-time approach leads to reactive workforce decisions when things change during the year.
Tip: Senior leaders should be looking at HCM data each month, and managers should be developing their employees each week.
Problem: No time for employee development. Employees are not given enough time to acquire new skills or develop a career path plan. When cost-cutting measures are needed, one of the first items to be cut is employee training programs.
Tip: Develop learning programs and career paths that have a balance of fee-based and free training content. Recognize and reward employees for completing their development programs, and support a few hours a month for them to spend learning and growing.
6 Key Human Capital Management Benefits
The benefits of developing human capital management practices—and using software to implement those practices—are widespread and consistent.
It is important to point out that HCM is not just for large enterprises. Smaller firms have the same challenges as big companies, perhaps just on a lesser scale. However, losing top talent at a smaller company has a more direct impact to business performance than it does at a larger company.
There are some key benefits of HCM that apply no matter the size of the business:
HR becomes a more strategic business partner: With HCM software and data available to them, HR professionals make more strategic contributions to the company's workforce decisions while helping break down departmental silos to improve overall organizational communication and culture.

Increase employee satisfaction: Companies that invest in the professional development of their employees are rewarded with higher levels of employee satisfaction. Over 40% of employees in a recent SHRM survey indicated a company's commitment to professional development was a very important factor in job satisfaction.

Higher retention rates: Career advancement opportunities are top of mind with employees when they are deciding whether to stay with a company or start a job search. HCM's career-pathing capabilities help employees see their futures and increase loyalty.

More engaged employees: Even if someone is not considering a job change, according to a recent Gallup poll, only 32% of U.S. employees are engaged. With a commitment to professional development and evidence of upward job mobility in the workforce, HCM can help create more productive and engaged employees.

More efficient recruitment: Employees are the best source to refer top talent to your organization. When employees feel valued by their employers, they are more likely to recommend people to the company, so recruiters and hiring managers don't have to sift through stacks of resumes to fill a position.

More meaningful performance reviews: The relationship between manager and employee becomes stronger through consistent, frequent conversations about performance and achieving goals. With the continuous feedback on performance found in HCM solutions, managers and employees can work together for better outcomes.
Top Reasons Organizations Struggle to Hire
The SHRM says 7 million jobs were open in December 2018, but only 6.3 million unemployed people were looking for work, leading to intense competition for prospects who may not even have the right skills.
43% Competition from other employers
---
36% Candidates do not have the needed work experience
---
35% Candidates do not have the right technical skills
---
33% Low number of applicants or lack of interest in the organization
---
32% Salaries and benefits are not competitive for the market
---
30% Candidates do not have the right workplace (soft) skills
---
Source: SHRM *The Global Skills Shortage* Survey
Future of HCM: Trends to Watch
We see 2020 and beyond bringing more HCM innovation. One key is more use of cloud-based HCM software to cope with more dispersed remote workforces, a desire for companies to lower capital spending and a need for better business continuity.
Machine learning and predictive analytics are built in to many current systems, and the advent of true artificial intelligence will help companies anticipate future skills requirements, detect workforce trends and more quickly match best-fit candidates to open positions.