Increase supply planning insight and efficiency
What is NetSuite Materials Requirements Planning (MRP)?
NetSuite Material Requirements Planning, or MRP, provides visibility into the inventory required to meet demand, helping your business optimize stock levels and fine-tune production schedules. NetSuite MRP accelerates the production process by determining what raw materials, components and subassemblies are needed, and when, to assemble finished goods, based on demand and bills of materials (BOMs).
---
Dedicated Planning Repository
Control the data used in planning and schedule regular updates so that decisions are based on the most consistent, timely and relevant information possible.
---
Everything related to inventory control just got better. We can see what's in transit and whether vendors can meet demand. Having that knowledge makes things a lot easier.
NetSuite Materials Requirements Planning Benefits
---
NetSuite Materials Requirements Planning Features
---
NetSuite MRP increases supply planning insight and efficiency, enabling businesses to efficiently manage inventory, schedule production and deliver the right products — on time and at optimal cost.
What-if Scenario Planning
With scenario planning, businesses can mock up multiple scenarios and answer critical questions: Is it possible to speed up delivery by, for example, changing where goods ship from? What about when they ship? With NetSuite MRP, set supply planning criteria, including items, locations and the planning horizon, and define rules at the plan vs. the item level. This allows businesses to build multiple hypothetical plans and run what-if scenarios to understand how changes will affect inventory levels and their ability to meet demand.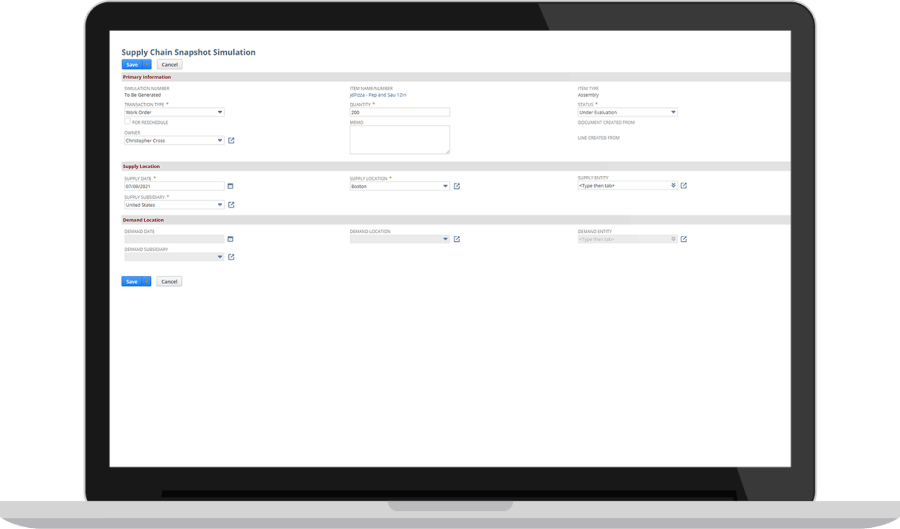 Planners Workbench
The Planners Workbench spotlights situations that require attention, allowing planners to prevent both shortages and excess supplies, and provides what-if analysis capabilities. Planners can monitor, firm up or release orders for approval and aggregation; review and accept action/exception messages individually or in bulk; and gain visibility into the allocation of demand to supply. With full pegging support, planners are also able to drill into supply and demand for an item across locations.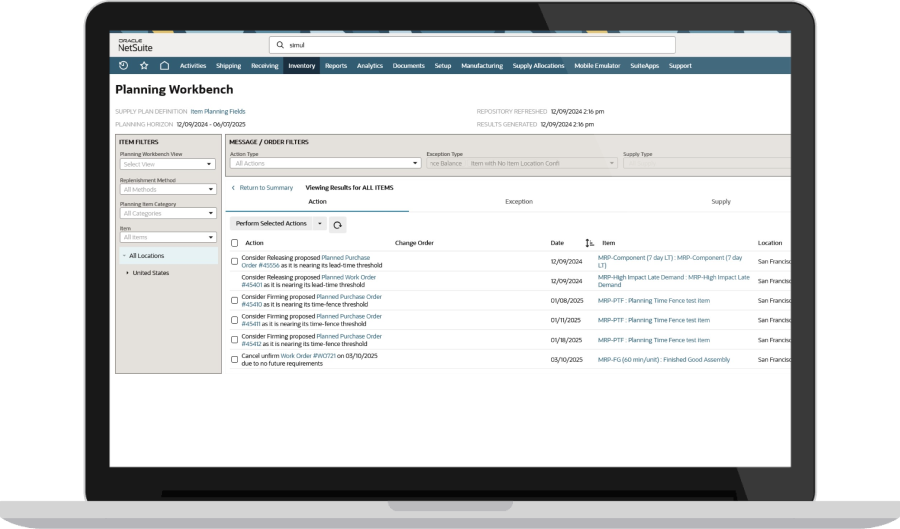 Supply Allocation
As a part of MRP's supply allocation functionality, you can assign inventory that's already in house and stock that you anticipate receiving, whether on a work or transfer order or even coming in from a purchase order. You're also able to allocate inventory in an inbound shipment — a collection of purchase orders that are managed on an individual-shipment basis. This allows customer service reps to validate supply and identify the earliest date an order can be filled.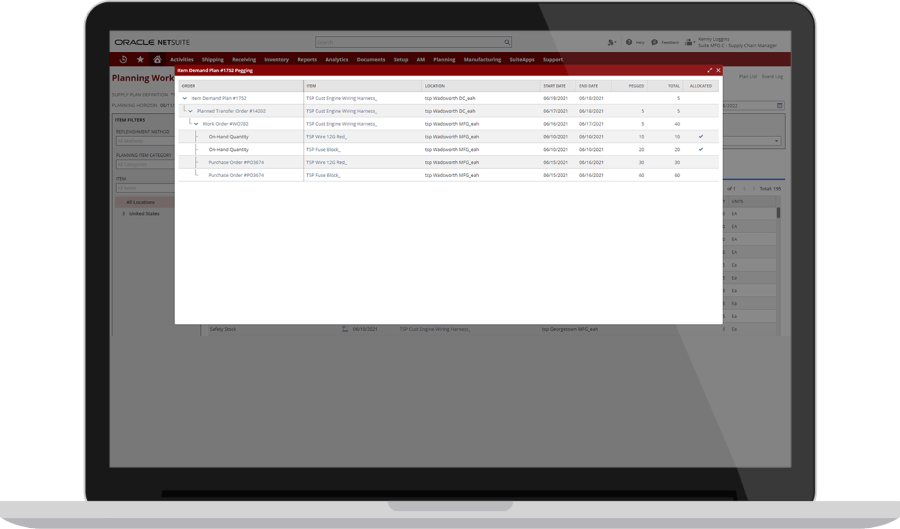 Challenges NetSuite Materials Requirements Planning Solves
---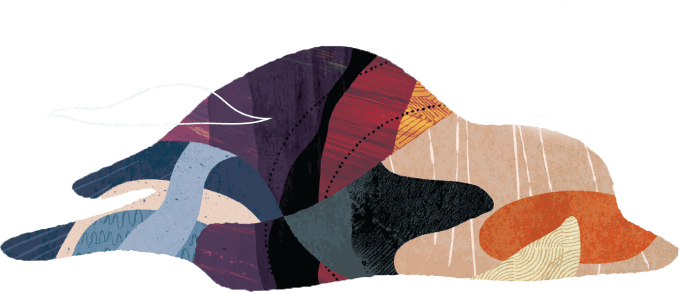 How Much Does NetSuite Materials Requirements Planning Cost?
Companies of every size, from pre-revenue startups to fast-growing businesses, have made the move to NetSuite. Looking for a better way to run your business but wondering about the cost?
Users subscribe to NetSuite for an annual license fee. Your license is made up of three main components: core platform, optional modules and the number of users. There is also a one-time implementation fee for initial setup. As your business grows, you can easily activate new modules and add users — that's the beauty of cloud software.
NetSuite MRP is available as a part of the NetSuite Demand Planning module.