In short:
An indirect sales channel can increase speed-to-market and scaling efforts for young technology companies, but it requires a solid strategy.
Understand the various partner types and ways they go to market, which will form the backbone of your indirect sales program.
Resist the urge to simply repurpose direct sales teams, training and enablement for indirect. Your indirect program relies on detailed elements that comprise your overall program strategy.
There are benefits to using only an in-house, direct sales team. Your organization gets to keep all of its margin, control the brand message, closely supervise customer service and directly communicate with the end customer. But it's difficult to quickly scale a technology company using only direct sales, particularly with low-cost products and services that may not support the cost of a full-time direct sales force. In situations like these, companies turn to one of the fastest ways to grow: the indirect sales channel.
Indirect sales involves a third-party partner that sells, in some form or fashion, on behalf of the vendor organization. These partners supplement or, in some cases, replace a direct sales team. Leveraging the existing relationships that partners have created and maintained over years, vendors can quickly reach a much broader customer base and focus efforts on highly-specific target markets. For entrepreneurs in the business technology sector looking to quickly grow, gain a foothold in certain customer segments or increase speed-to-market, indirect sales is a very viable option.
"Stop staring at the bottom line, and start thinking about your products and services. Your opportunity is to look at everything and see how you can make dollars and cents out of it," said Juan Fernandez, VP managed services at ImageNet Consulting.
He suggests executives evaluate the ROI of their direct sales motion: What are your current efforts? How are you compensating people? What does your go-to-market look like? What are your total overall sales? How has that total trended year-over-year? Have profit margins increased or decreased? How are competitors realizing success that you're not realizing?
"You'll start to see a shift in routes to market when you answer these questions," Fernandez said. "If your close rate, for example, is low, then you absolutely have to consider rethinking what you're doing. If you've got service metrics that are showing you have a 10% or higher loss of first-call resolution or a 20% loss in customer satisfaction, that's a bad place to be. Indirect has to be a consideration, because [most types of partners] can maintain those KPIs."
Creating an indirect sales motion is a complex undertaking with even more moving parts than a direct sales organization. It requires specialized knowledge, systems, processes and workflows — which, if not handled strategically, could hamstring both sides of your sales efforts.
Before you can even begin the in-depth process of creating an indirect sales channel, you must have a solid understanding of its nuances far beyond what we can provide here. However, we'll give a broad overview of the knowledge base entrepreneurs must acquire to successfully go indirect.
Choosing Your Partner Type
Channel partners come in many shapes and sizes, each with their own cost and sales structures. There are dozens of types of channel partners. Some of the most common:
Resellers/VARs: Value-added resellers (VARs) package and resell information technology (IT) infrastructure components, often in the form of licenses or hardware elements that need updating once every one to three years. Unless something breaks, customers might only see their VAR at renewal time.
MSPs and MSSPs: Managed service providers (MSPs) source, create, implement and provide ongoing management of a defined set of services and solutions, ranging from IT infrastructure to specialized line-of-business (LOB) solutions. Managed security service providers (MSSPs) specialize in crafting robust cyberdefenses, monitoring networks for intrusions and remediating cyberattacks such as ransomware or malware attacks.
CSPs: Akin to MSPs, cloud service providers (CSPs) create bundled services and solutions via cloud computing. Traditionally, CSPs worked in cloud applications such as SalesForce.com or Dropbox, but increasingly, they handle basic IT functions run through the cloud such as storage, computing and productivity suites.
XaaS consultants: "Anything as a service" (XaaS) consultants can be experts in lines of business such as marketing or accounting that craft technological solutions, usually comprising cloud applications, for specific business problems. Software as a service (SaaS), platform as a service (PaaS) and infrastructure as a service (IaaS) are all examples.
SIs: Systems integrators (SIs) including Accenture, Deloitte (at the high end of the market) and hundreds of other consultants focus on bringing technology into client companies. They provide expertise and advice about which systems to use to manage the business.
BSOs and consultants: Business service outsourcers (BSOs) don't focus primarily on technology but rather on using technology to optimize business processes, usually starting with finance and then moving to other parts of the back-office infrastructure.
Master agent/agent: These partners mainly handle networking, mobility and connectivity solutions. They're sales wizards but do not handle billing, nor do they provide ongoing support services in most cases.
Each of these partner types uses one of three basic sales motions: sell-with, sell-to or sell-through. Which process and partner type you choose is dependent on how much of the sale and billing process you want to control.
Sell-through: The partner sells your products, sometimes bundled with other solutions, but you will bill the end customer and conduct the deal-desk function (registrations). Sell-through requires you to make investments in the form of commission to the partner. It also requires you to provide sales, engineering and billing support, as well as training, enablement and a partner management team. Agents and some consultants prefer this model.
Sell-with: The partner brings new sales opportunities, but you help close the sale and design the final solution. Either you or the partner handles billing. You'll need to invest in commissions paid to your direct sales team, training, enablement materials for your direct salespeople and other sales support functions. SIs, BSOs and some agents prefer this model.
Sell-to: The partner bundles your technology with other products and services to create a solution bundle, which they sell and bill for. In most cases, the technology is white-labeled into a partner-branded solution. This motion requires discounts to the partner, sales support, training, enablement and an internal channel account management structure. VARs and MSPs usually prefer this model.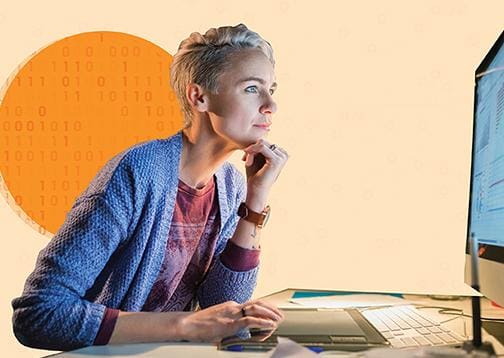 Questions to Ask Before Creating an Indirect Sales Channel
Before creating any indirect sales channel, answer baseline questions about your business objectives and the best strategy for your scaling and growth efforts.
"Always start at the top: Does indirect even make sense to me?" said Fernandez. "Channel is an all-or-nothing kind of play. You can't do it halfway."
And while that's true in the steady state, it's perfectly reasonable to test the waters. If your product takes some skill to set up and third parties do that work, you might offer a commission to some of the best if they bring in new customers, or encourage customers to use premium features or versions of your product. Working with the right vertical industry experts can open up new markets while giving expert partners additional cache if they're certified to resell and implement your product.
Which kind of growth are you looking to achieve?
An indirect sales channel can majorly boost your existing scaling efforts, but first, you need to pinpoint which kind of scale you're going for. Possibilities include:
Expanding into new markets with existing product or service lines
Leaning on cross-sell or upsell activities to deepen relationships with your existing client base via existing products or services
Using channels to spur adoption of new products among your existing clients
Using channels to sell new products to new clients
"Whenever we acquire a new customer and teach them the benefits of an indirect play, we talk about additional leads, a quicker route to market and conversations with new logos that we shouldn't have normally had access to previously," said Fernandez.
Which critical verticals or use cases are you targeting next?
Perhaps you're looking to expand into manufacturing or healthcare, or you want to focus on small businesses with specific technology needs. Whatever the case, there are partners that specialize in these specific fields. Finding partners with the correct expertise and relationships will go a long way.
Will you be using distribution?
The two-tier distribution model — in which you sell to a distributor that then sells to the partner — is the most expensive indirect sales path, but it's often an easier route to identifying the right partner. To reduce costs, consider cloud marketplaces as an alternative to distribution, particularly for SaaS providers — just be prepared to handle more support functions like marketing or sales enablement, training or billing yourself.
What will be the true cost of your channel?
Don't just consider commissions or discounts when evaluating the cost of your channel. You should also invest in areas like sales enablement, marketing development funds and training, which will vary across partner types. Then consider the ROI on each partner type:
Agents like Amazon Associates or Thrive cost very little but also have the lowest probability of producing significant revenue.
MSPs, however, require more investment but can deliver revenue and end-customer loyalty on an ongoing basis.
BSOs will need extensive training too, but like the MSP, they'll retain the relationship with customers and potentially look, for example, to implement premium features of your software as the customer matures.
Cost of channels is not always what it seems.
Where will you need to build out internal staff to manage your channel program?
Don't assume that your direct sales team will have interest in supporting an indirect sales function. Just like any other organizational imperative, creating a channel requires strategy, investment and a clear set of business objectives. This means you have to think about which additional internal resources might be needed to support your channel motion.
"You have to create a strategic plan around how you're going to get that piece done," said Fernandez. "How are you going to demonstrate a success strategy for your internal teams, if you're even going to keep them? What's the new playbook going to look like? What are the interactions between indirect and direct? Do the partners have KPIs we can actually track within our sales system?"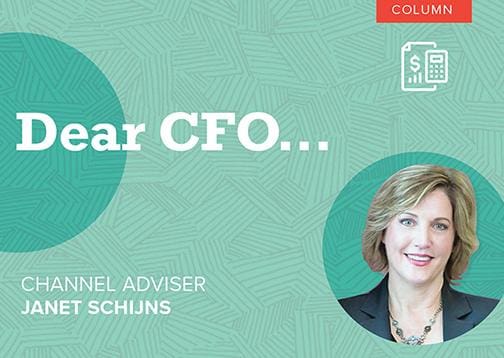 Direct vs. Indirect Sales for CFOS: In answering the question for CFOs of more mature companies, channel advisor Janet Schijns explains why the cost comparison is far from simple.
Basic Elements of a Channel Program
Now that you know the basic direction you'll take with your indirect sales channel, it's time to turn your focus on the details of the program itself. There is a slew of nuanced detail that you'll need to provide to both partners and your internal organization. Some of the most essential:
Training: Define which competencies are must-haves for your partners. Don't focus on certifications to start; just make sure they have the skill sets necessary to move your product or solution. Eventually, certification can be a substantial incentive for partners to learn what they need to know.
Enablement: Stay away from product slicks, and focus on solving the business problem of the target end customer. Examine your existing materials to see if any can be repurposed, but remember that channel is different than direct sales. You can't just use direct sales enablement materials with partners. Case studies for partners, for example, should focus on customers that those partners helped, to demonstrate how the relationship works.

Channel program office: As mentioned, an indirect program requires a channel account management team and training.

"It's not just managing the sales motions, the partner enablement and the marketing to the customer at the partner level," said Fernandez. "It's managing customer success."

Program framework: Create a partner program that's flexible enough to scale and adapt to changing needs. This can take the form of a traditional pyramid program with silver, gold and platinum levels or a more flexible program that rewards partners for activities beyond revenue like co-branding or joint sales. Every program should come with a standard partner agreement that is replicable across your channel. If you're pursuing more than one type of partner, then create unique programs for each type. Partners' needs and your reward strategy will differ with each type of partner you support.
Partner relationship management system: Just as you manage your end customers through a CRM, you need to manage partners through a partner relationship management (PRM) software and strategy. This includes the actual management system and elements such as a quarterly business review that you complete in conjunction with your partners. It also entails a clearly-defined set of success metrics, with owners and deadlines, from your organization. Remember: Any sales process lives and dies by process.
Alignment with direct sales team: Channel conflict is the number one complaint from partners about vendor indirect sales programs. You need clear lines between sales that the direct team can claim vs. those which belong to your partners and notes on how to handle a range of joint sales approaches in between. Some companies have gone so far as to pay commissions to both direct and indirect teams when partners bring in business in the direct team's territory.
How Do You Measure Your Channel's Success?
Just like a direct team, your indirect program requires you to set quotas and targets. Identify a few "must-win" prospective partners, followed by a "farm team" of several dozen good prospects that fit your target markets and use cases.
Don't just measure the revenue a partner brings in.
This is a "rearview mirror" KPI that has little to do with ongoing success. Make sure you're analyzing things like how frequently they bring you into a sale or how recent their latest transaction was. Don't just look at this month's or quarter's sales. Do you have a solid pipeline that points to long-term revenue?
Look at your coverage.
Do you have an adequate number of partners focused on the geographies, markets and customer segments you're going after?
If you're relying on BSOs for implementation in key vertical markets, consider tying incentives to both revenue and depth of features implemented. The more completely customers implement and rely on all facets of your offerings, the harder it will be for them to consider competing products. That can be worth a lot.
If MSPs are going to include your product as part of their standard offering, they'll want to see a different set of remote management features than a lone end-user organization would. Features that allow for organization-by-organization management, as well as strong security of each organization's data and usage statistics, are highly desirable. While not a trivial undertaking, creating features that simplify the management of your product across an MSP's clients will go a long way toward ensuring your MSPs are loyal and happy.
Consider customer satisfaction.
Customer engagement isn't universally managed, Fernandez said. Look at how your partners are engaging in sales conversations with you, engaging with your content and responding to your phone calls.
"A lot of that data is becoming more and more valuable to us because customer engagement is so much more indicative of success when evaluated alongside customer satisfaction," he said. "From a long-term perspective, if they're not engaged, they check out sooner. That impacts your market share, because if the end customer has one bad experience, they'll leave the brand because you don't have the relationship — the partner does, and you have little control over the way they view your brand."
The Bottom Line
Indirect channels include risks and require heavy investments of time and money. A partner program can reap big benefits, but not if approached haphazardly. When approached systematically and with an eye always on measurable KPIs, organizations can create an indirect salesforce and manage it through to profit.
"We're trying to figure out how to make the channel a machine where you put $0.25 in and $1 comes out," said Fernandez. "That has everything to do with data and ensuring that every point of interaction becomes a tick mark on the KPI landscape."
Kris Blackmon is the chief channel officer of industry consultancy JS Group. A veteran of the indirect sales channel, Blackmon created one of the most robust research communities in the channel via the MSP 501 program, written extensive editorial coverage on the channel and programmed and led the industry's largest channel events, Channel Partners Conference and Expo and Channel Partners Evolution.