Increase the accuracy and speed of processing invoices and making payments
What is NetSuite Invoice Management?
NetSuite invoice management, using NetSuite AP Automation, provides a simple, fast and secure way to process invoices and make payments. Get invoice data into NetSuite quicker, with fewer errors. Embedded banking services provided by HSBC Bank USA N.A., member FDIC (HSBC) enable you to pay bills directly from NetSuite. As a result, organizations can better control outgoing cash flows and easily scale end-to-end accounts payable (AP) processes.
---
Never Key in Another Invoice
Capture vendor invoices more quickly and with fewer errors by removing manual data entry and automating the entire invoice capture process. Using AI/ML-based object detection and optical character recognition, relevant details are converted into digital text and pulled into NetSuite.
---
NetSuite Invoice Management Benefits
---
NetSuite Invoice Management Features
Manually processing and paying vendor invoices is a time-consuming, labor-intensive and error-prone process. NetSuite AP Automation provides a faster, easier and more secure way to capture invoices and make payments.
Invoice Capture
Email or drag and drop digital invoices into NetSuite. Invoices are scanned using AI/ML-based document object detection and optical character recognition. Relevant details, like vendor name, PO number, items ordered, quantity and pricing, are converted into digital text and pulled into NetSuite. NetSuite then pre-populates bill record fields with the appropriate data, applying learnings from previous bill entries to improve accuracy. A side-by-side view of the actual invoice makes it easy for AP staff to review and approve.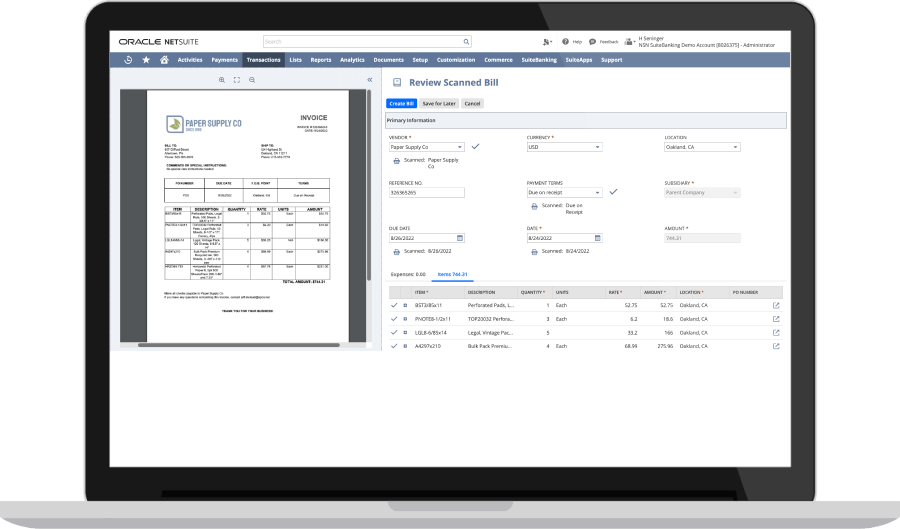 Invoice Matching & Approvals
Automatic two- or three-way matching of invoices with associated purchase orders and receiving documents ensures details such as unit pricing, quantity and totals are accurate. SuiteApprovals routes bills to the appropriate personnel for review and approval. Workflows can be tailored to fit a company's specific requirements, reporting structure and approval hierarchy. Automated reminders and a mobile-optimized app save time and money by eliminating the need for AP staff to chase down approvers.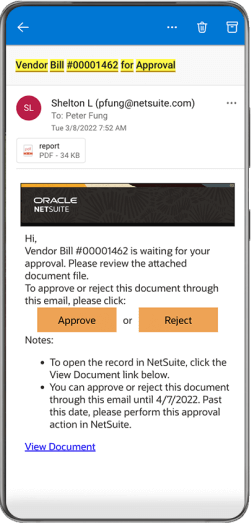 Payment Automation
Increase accuracy and accelerate the payment process with embedded payment services provided by HSBC. Pay bills directly from NetSuite using ACH, check or virtual credit card* payment methods. The virtual credit card offers qualified customers an easy and secure way to pay suppliers without the risks of maintaining a physical card and includes a rewards program that earns 1% cash back on eligible transactions.
*Banking products and services are provided in the United States by HSBC Bank USA, N.A member FDIC and subject to HSBC eligibility requirements. Customers will be onboarded through NetSuite AP Automation for HSBC products and pay fees to HSBC for banking services.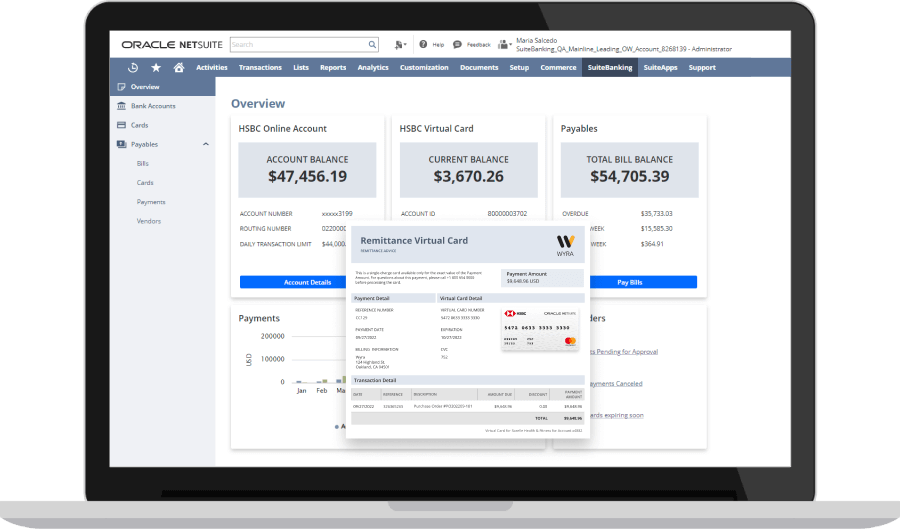 Payment Reconciliation
Payment information is downloaded into NetSuite daily. Automated matching of virtual credit card charges confirms transactions while flagging discrepancies for further review by accounting staff. Missing entries, such as bank fees, can be easily created, saving time and eliminating the potential for errors. Improve visibility by downloading monthly statements directly to NetSuite when they become available.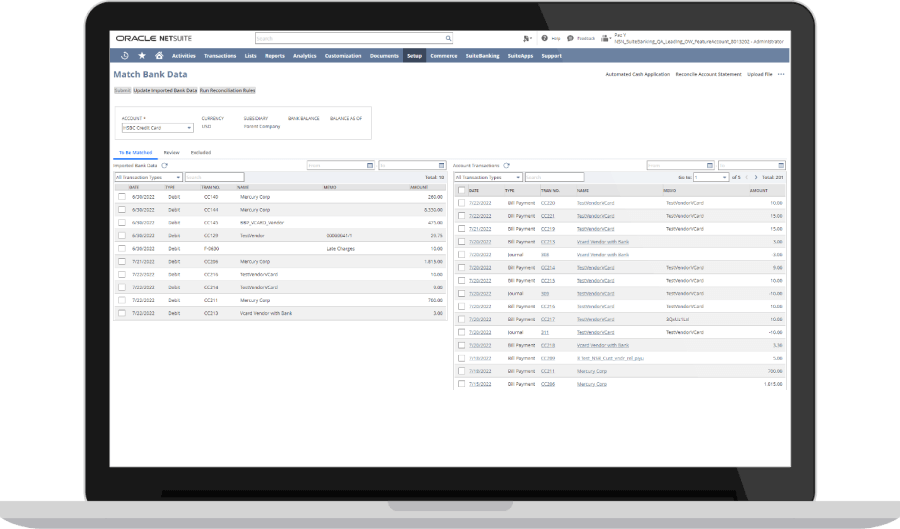 Account Dashboard
The SuiteBanking Center dashboard provides full visibility into your HSBC accounts. Monitor HSBC online checking and credit card activities, review account balances and manage account details, all from within NetSuite. Track the status of vendor bills and build solid relationships with vendors by keeping them informed that payment is on the way.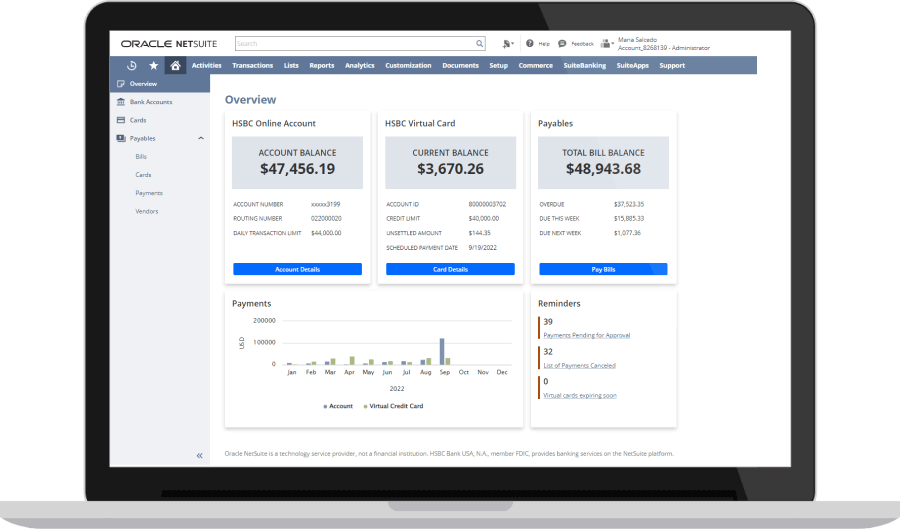 Challenges NetSuite Invoice Management Solves
---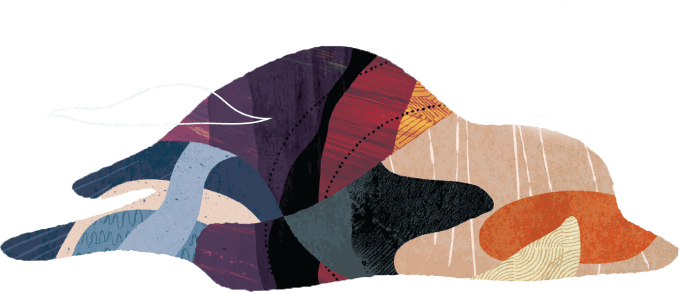 How Much Does NetSuite Invoice Management Cost?
Companies of every size, from pre-revenue startups to fast-growing businesses, have made the move to NetSuite. Looking for a better way to run your business but wondering about the cost?
Users subscribe to NetSuite for an annual license fee. Your license is made up of three main components: core platform, optional modules and number of users. There is also a one-time implementation fee for initial set up. As your business grows, you can easily activate new modules and add users—that's the beauty of cloud software.
NetSuite invoice management capabilities are included with the NetSuite AP Automation add-on module.
Ready to get started?