Fulfill orders from all subsidiary locations
What is NetSuite Cross-Subsidiary Fulfillment?
NetSuite cross-subsidiary fulfillment enables companies to easily define which subsidiaries and locations can trade with one another and under what conditions. This empowers operations teams to make optimal use of inventory. And, assigning individual lines on a sales order for fulfillment and shipment from multiple locations, across multiple subsidiaries, lowers shipping costs and minimizes the need for drop-shipping and intercompany transfers.
---
Optimize Inventory Utilization
With the ability to fulfill orders from all locations, each site can hold less stock, decreasing overall inventory on hand.
---
We have seen a 20% improvement to employee productivity since implementing NetSuite WMS and the related process changes.
NetSuite Cross-Subsidiary Fulfillment Benefits
---
NetSuite Cross-Subsidiary Fulfillment Features
---
NetSuite cross-subsidiary fulfillment allows you to fulfill orders and receive returns from any location, regardless of where an order originated.
Location Assignment
Companies can assign subsidiary locations to sales order lines automatically based on predefined rules that take location into account. Select individual subsidiaries or all subsidiaries, as well individual locations or all locations to fulfill from.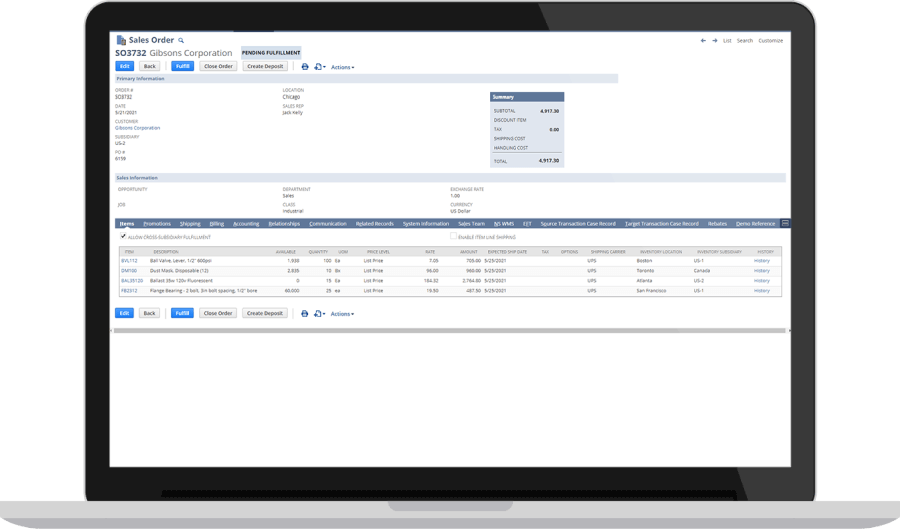 Inventory Relationships
Optimizing inventory across all locations, selling channels and subsidiaries means organizations need less stock overall and keeps overhead costs low. Define fulfillment policies to automatically select the optimal locations to fulfill from. Global Inventory Relationship records define relationships between subsidiaries and their associated locations and ensure items are assigned for fulfillment from the closest location, minimizing shipping costs.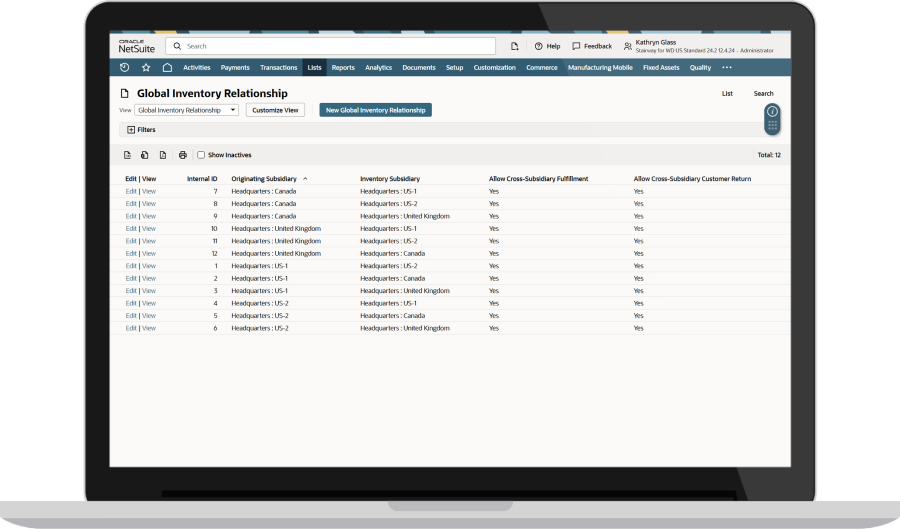 Cross-Charge Transactions
Cross-charge transactions handle the complex intercompany accounting required for cross-subsidiary fulfillments. As part of the accounting period close process, cross-charges are automatically generated for all multi-subsidiary transactions.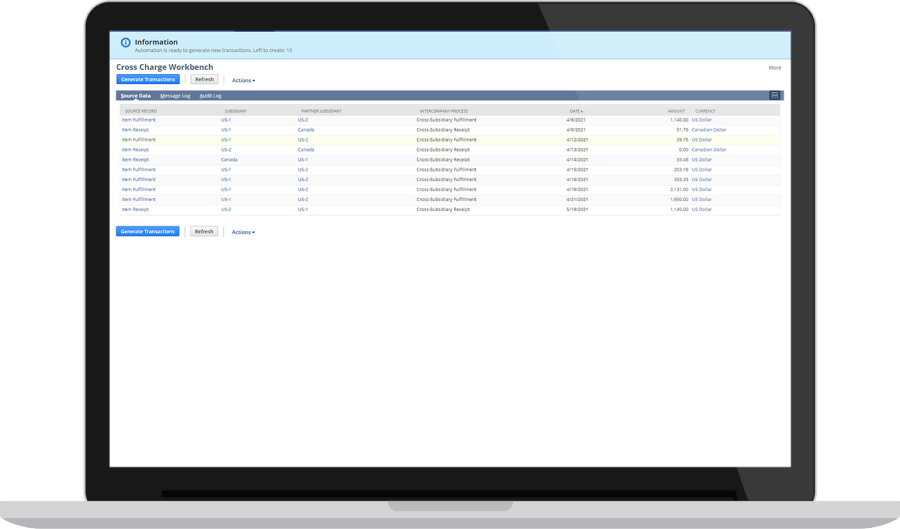 Returns Process
Extending a seamless customer experience to the returns process is a prime way to increase customer loyalty. Make the process simple by accepting returns from any channel, at any location. Once a return material authorization (RMA) is processed, items can be received back into inventory in one or more locations, across any subsidiary. Customer expectations are met, and items are returned to inventory without delay.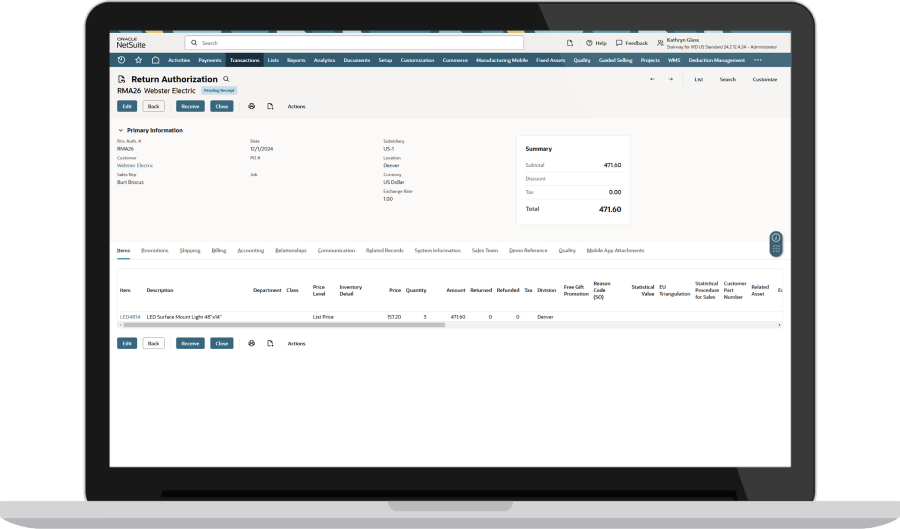 Challenges NetSuite Cross-Subsidiary Fulfillment Solves
---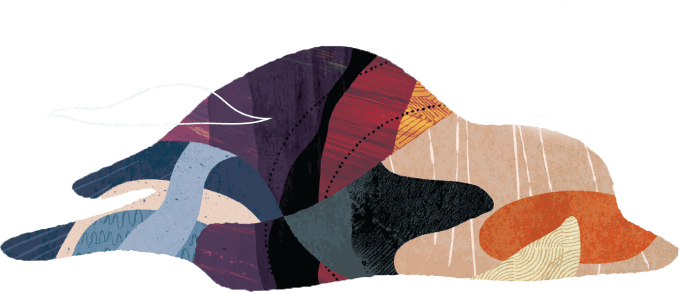 How Much Does NetSuite Cross-Subsidiary Fulfillment Cost?
Companies of every size, from pre-revenue startups to fast-growing businesses, have made the move to NetSuite. Looking for a better way to run your business but wondering about the cost?
Users subscribe to NetSuite for an annual license fee. Your license is made up of three main components: core platform, optional modules and the number of users. There is also a one-time implementation fee for initial setup. As your business grows, you can easily activate new modules and add users — that's the beauty of cloud software.
Cross-subsidiary fulfillment capabilities are included with NetSuite WMS, which is available as an add-on module.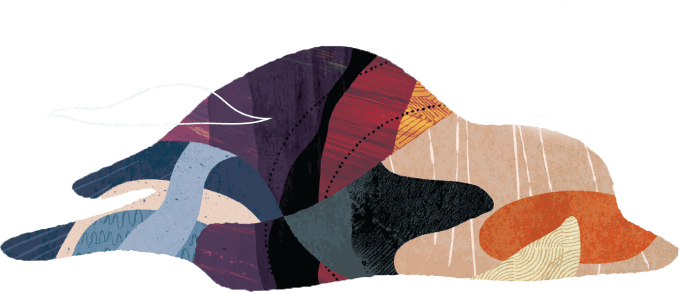 Resources
---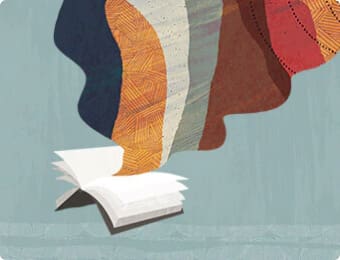 Data Sheets
Access specifications, features and benefits of NetSuite cross-subsidiary fulfillment.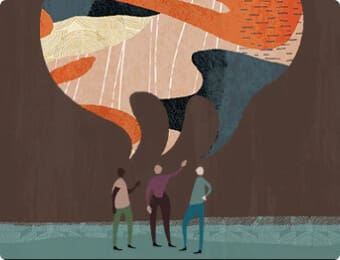 Customer Stories
Spark ideas with success stories from NetSuite customers.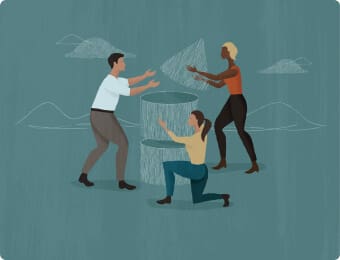 Essential Learning
Discover best practices and learn more about container tracking from beginner to advanced levels.