Increase efficiency, reduce errors and ensure data accuracy
What is NetSuite Mobile Warehouse Management?
The NetSuite mobile warehouse management application enables users to perform daily tasks associated with receiving, putaway, picking and packing directly from a mobile device. Get employees out of the office and onto the floor without compromising access to real-time information on warehouse operations, inventory and orders. The NetSuite WMS app increases efficiency, minimizes human error and ensures data accuracy and real-time visibility.
---
Ensure Data Accuracy
Using mobile devices for receiving ensures all relevant data is captured and stored within the item record.
---
We have seen a 20% improvement to employee productivity since implementing NetSuite WMS and the related process changes.
NetSuite Mobile Warehouse Management Benefits
---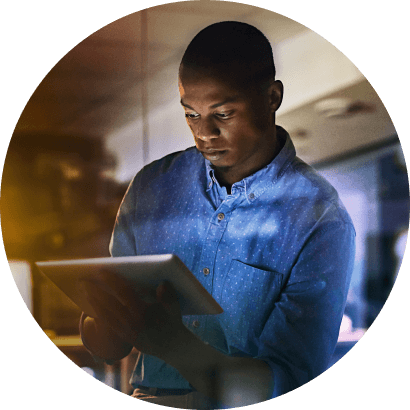 Improve Putaway Functions. Step by step directions of the putaway process are provided, ensuring items are stored in the intended locations.
Ensure Picking Accuracy. Users are directed to exact item locations and require them to scan bins as they pick.
Real-time Inventory Visibility. Scanning items as they enter, move through and exit the warehouse ensures there is no lag time in inventory records and increases visibility.
NetSuite Mobile Warehouse Management Features
Automate processes, such as shipping and receiving, putaway and picking and packing, and increase overall efficiency with RF scanning directly from a mobile device.
Receiving
When receiving items into inventory, the mobile app can be set up to "force scan," a best practice for increasing data integrity. Force scanning ensures required details are scanned and entered before the item can be received into inventory. Automatically assign lot and serial numbers, bin locations and inventory status as items are received.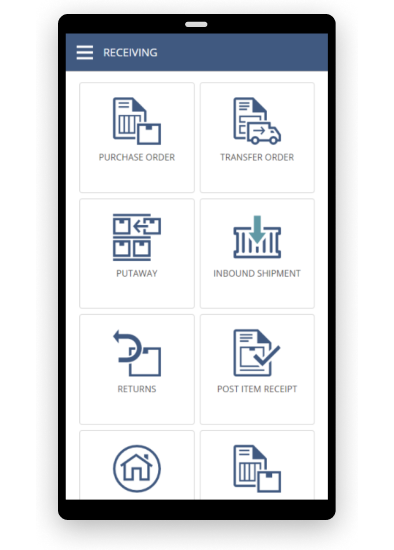 Picking, Packing and Shipping
Using the mobile app and force scan for picking and packing of orders avoids costly mis-picks and assures accurate data capture by validating items against the initiating transaction. This allows companies to keep track of the status of all sales.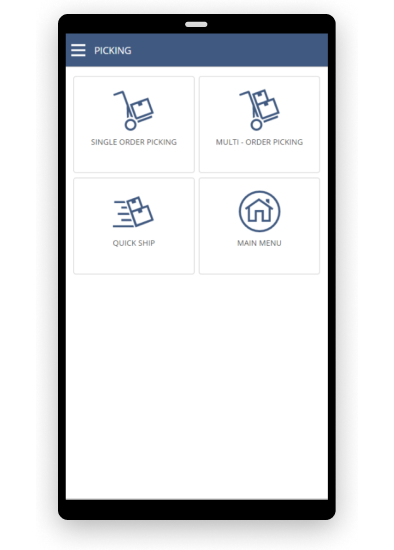 Inventory Visibility
Inventory is immediately and systemically updated as items are scanned. Stock is available for subsequent processes, such as quality assurance, outbound commitment or fulfillment, as soon as it is accepted into inventory. Real-time, accurate scans of work orders, associated bills of material and inventory being moved from warehouse to warehouse provide real-time visibility.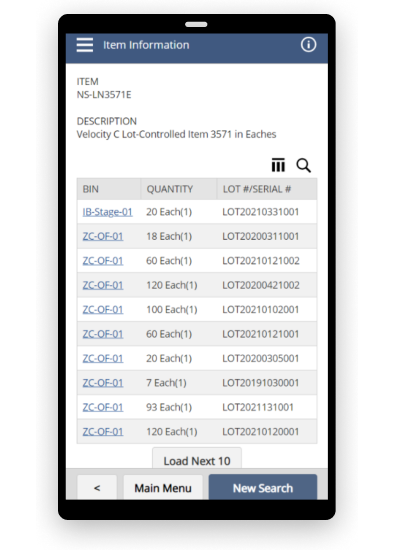 Cycle & Physical Counting
Using the mobile device to conduct cycle counts reduces manual errors and expedites the process. The mobile app guides users through the count process by requiring scans at each step to ensure they are at the correct locations. And, scans automatically update the count record. No more writing down and manually entering data on a computer after the fact.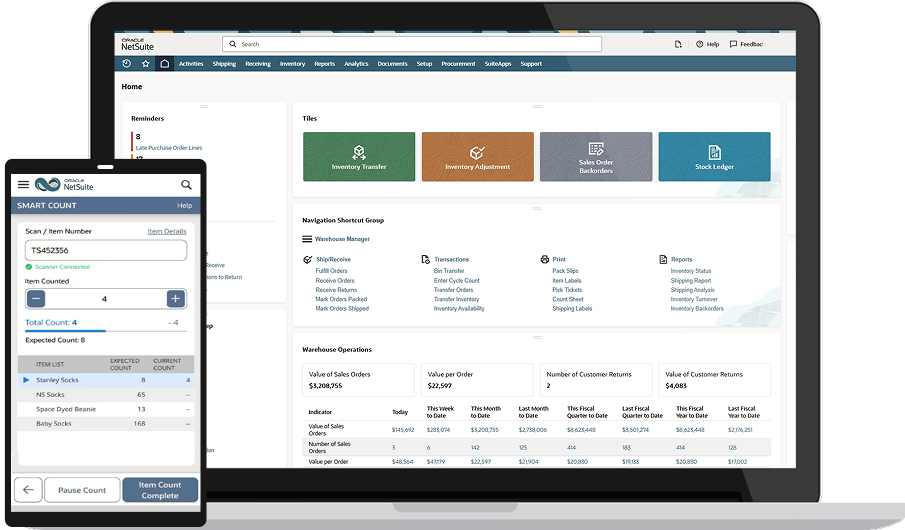 Challenges NetSuite Mobile Warehouse Management Solves
---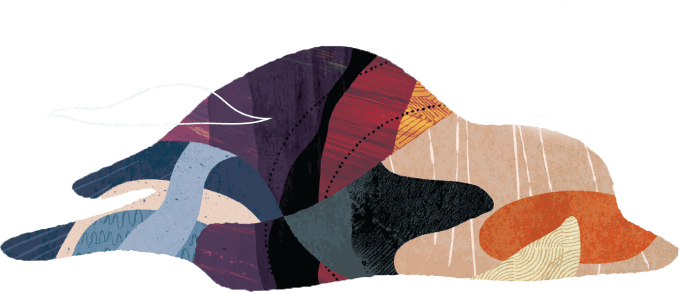 How Much Does NetSuite Mobile Warehouse Management Cost?
Companies of every size, from pre-revenue startups to fast-growing businesses, have made the move to NetSuite. Looking for a better way to run your business but wondering about the cost?
Users subscribe to NetSuite for an annual license fee. Your license is made up of three main components: core platform, optional modules and the number of users. There is also a one-time implementation fee for initial setup. As your business grows, you can easily activate new modules and add users — that's the beauty of cloud software.
Mobile warehouse management capabilities are included with NetSuite WMS which is available as an add-on module.