By now, everyone has hopefully password-protected their Zoom conferences and settled on the right technology bundle (opens in new tab) to work from home (opens in new tab) effectively for the long haul. Now, it's time to up your overall WFH game with some free or low-cost collaboration tools, services and policies.
While these are not the most well-known tools (we list those, too) they're all less than $50 per user per month — most a lot less. Many are from scrappy suppliers that will really value your business and pick up the phone or chat if you need support.
What are collaboration tools?
A modern, online team collaboration system has nine capabilities, according to analysts: instant messaging of some kind, individual and team calendars, the ability to share files, a search capability, document collaboration, integrations with other enterprise software as needed based on company type, video conferencing and VoIP calling (opens in new tab), task/project management and versioning.
We'll look at free or inexpensive tools that fill most of those requirements, plus a few. But first, here's why it's so important for companies to take collaboration seriously.
Why do we use collaboration tools?
The psychology is clear, and it's backed up by common sense: The most productive teams instill a sense of "psychological safety" (opens in new tab) — members believe that their colleagues won't punish or mock them for making mistakes. As Harvard Business Review explains, that safety enables people to take risks, toss out new ideas and collaborate freely without worrying about being undermined or ridiculed.
Problem is, it's easier to create these teams when people are physically together in an office and able to share social interactions. The challenge for leaders, especially those with teams that are forming for the first time in the WFH era, is to use technology, policies and strategic tactics to bake in trust and cohesion.
Before choosing a collaboration tool set, see where your teams stand in terms of cohesion. A free, 24-question survey designed to measure your team's level of psychological safety is a good starting point.
Some sample questions that can be either true or false or weighted on a scale:
In this team, people are sometimes rejected for being different.
This team tends to handle conflicts and differences of opinion privately or offline, rather than addressing them directly as a group.
This team goes out and gets all the information it possibly can from a lot of different sources.
Working with this team, I have gained a significant understanding of other areas of expertise.
How do I choose collaboration tools?
In the context of team cohesion, experts recommend a collaboration bundle, or a suite of collaboration tools, that enables your company to do a few things well.
First, managers need to evaluate productivity by setting and monitoring specific goals, like lines of code written or sales made, versus hours in an office — or at a desk at home, as judged by "the new face time" of being active on Slack or an instant messaging platform.
Smart collaboration tools help employees divide their days into blocks for tasks that need full concentration, meetings and colleague communications and personal and family time. Working at home (opens in new tab) can't turn into living at work.
Teams also need to figure out how to stay connected to the overall company. How will developers interact with product leads, marketing, customer success and other groups? Documentation processes may change. And of course, money's tight, so tools need to do a lot for a reasonable monthly cost.
What are the key features in an online collaboration tool?
We'll run down the most commonly used tools along with some lesser-known, inexpensive or free options. All of these are cloud based, which we'd argue is the key feature. Many companies that considered these as-a-service collaboration tools too insecure, or that have sunk investments in on-premises software (opens in new tab), have had to reconsider on the fly. Many of the options listed here are SOC 2 and HIPAA compliant (opens in new tab), so there's no need to compromise on security.
One other consideration: If you use a very popular tool, such as Zoom, consider provisioning one of these options as a backup.
Tools for team communication
> Chat/messaging tools:
The big dogs are Slack, Google Hangouts and Microsoft Teams. But you have alternatives.
1. Chanty (opens in new tab) says its group chat is powered by artificial intelligence, which enables its central TeamBook hub to keep everything organized. Includes a Kanban (opens in new tab) view, mobile app and voice calling. It's free for teams with up to 10 members, and the business level is now on sale for $1.50 per user per month. Group video calls are promised this year.
2. TroopMessenger (opens in new tab) bills itself as a Slack alternative. Besides messaging, it offers video and voice calling, file sharing, search and other capabilities. Starts at just $1 per user per month. Boasts a five-star rating from crowdsourced software review site TrustRadius (opens in new tab).
3. Zoho Cliq (opens in new tab) team instant messaging ups the security ante with SAML-based single sign-on (opens in new tab), encryption and, in the unlimited edition ($2.25 per user per month for up to 50 users), the ability to set security policies on a team basis. Includes calendaring, voice and video calling and integrates with other Zoho products, such as email, Projects and Sprints.
> Audio/video conferencing tools:
While everyone is crowding on Zoom, try one of these options.
4. Flock (opens in new tab) starts at $4.50 per user per month and isn't just for videoconferencing. The bundle includes instant messaging and file sharing and is SOC 2 compliant. Salespeople can pull prospects' Twitter and other social accounts into Flock and receive notifications of new posts. There are plenty more app integrations (opens in new tab), including Google Drive, Asana, Jira and New Relic.
5. GoToMeeting (opens in new tab) is offering discounts on its professional and business plans; after a free trial, get started for $12 per month for one organizer. Integrates with Slack, Office 365 and Google Calendar, as well as the company's webinar, chat and training modules. Videoconferences and calls are encrypted. Compliant with both HIPAA and SOC 2.
GTM parent company LogMeIn is making "Emergency Remote Work Kits" (opens in new tab) available for free for three months to nonprofits, schools, and healthcare organizations that aren't already customers. The kits include GoToMeeting; GoToWebinar, where users can host presentations for up to 3,000 users, an excellent option for school districts; and LogMeIn, which provides remote desktop access (opens in new tab) from numerous devices.
6. Intermedia (opens in new tab) is letting new users access its AnyMeeting Pro videoconferencing tool — including the Pro version — for free until the end of 2020. AnyMeeting has all the bells and whistles you'd expect, including screen annotations, integrations with popular productivity software and built-in encryption. With the Pro option, normally $12.99 per seat per month, you get unlimited cloud storage for recordings, transcription and international dial-in numbers. It's a great deal.
Tools for time management/calendaring
Working from home is great until you look up and realize it's midnight and the dog couldn't hold it any longer. Or that you totally spaced that call with your boss. A time management tool can help.
7. Focus Booster (opens in new tab) may be your best bet if your problem is distraction or procrastination. Based on the popular Pomodoro method (opens in new tab) , the app breaks your day into 25-minute work sessions, followed by 5-minute breaks. For $5 per month, you also get timesheets and reports by date, client or label.
8. Forest (opens in new tab) is a simple anti-procrastination app with a motivational aspect: Stay focused and off your phone and the company, in cooperation with Trees for the Future, will plant real trees on Earth. Free.
9. Remember the Milk (opens in new tab) mixes business with the reality of WFH. Integrates and syncs with Google, Siri, Box and IFTTT and will send reminders over IM, email, text, Twitter or through the mobile app. You can share lists and tasks and easily search across them. Recent additions include the ability to upload files and add tasks from the desktop. Free.
10. Woven is a personal assistant and team calendaring app that offers polls for settling on a meeting time or other group decisions. Provides event templates, time tracking and analytics tools to identify conflicts, and can merge work and personal calendars. Currently syncs with Doodle, Outlook, Google Calendar, Yahoo Calendar and more. Free.
Tools for file sharing and search
Dropbox, Box, Google Drive and OneDrive are the usual suspects for file-sharing services. But if you need the ability to let customers drop giant files while maintaining your branding, there are alternatives.
11. Citrix ShareFile (opens in new tab) Standard just squeaks in at our self-imposed $50 upper cost limit; that breaks down to five internal users, with additional seats available for $9.90. Includes unlimited storage, an Outlook plugin, customization with your branding, e-signatures and the ability to securely access files in the cloud or on network servers. Compliant with SOC 2 and SSAE 16, and encrypts files in transit and at rest. It's a robust system that will be welcomed by teams that need to exchange large files internally and with customers.
12. MediaFire (opens in new tab) is a great choice for budget-conscious teams. At press time, $3.75 per month (regular $7.50) bought 1 TB of storage and a 20 GB upload limit. Best for internally swapping files, as there's no outward-facing customer branding option.
13. OpenText HighTail (opens in new tab) recently announced deals with Carbonite for backups and Webroot for antivirus protection. All tiers offer secure sending and tracking of files (up to 500 GB at Business level), expiration dates and password protection, the ability to preview without downloading and versioning. A free "Lite" version maxes out at 100 MB, but a $12 per month bump to Pro buys unlimited storage, a 25 GB cap on file size and, for an added fee, custom branding.
14. Tresorit (opens in new tab)is a top pick for ultra-security-conscious teams or those who have colleagues or customers in Europe. Offers fully encrypted uploads from any desktop or mobile device. The company is based in Switzerland, and its services are GDPR-compliant (opens in new tab). Normally starts at $20 per user per month for teams with up to nine people, but at press time, the Business plan was on sale for $12 per user per month, starting at 10 users. If your team needs to exchange large files with sensitive data, this is an excellent choice.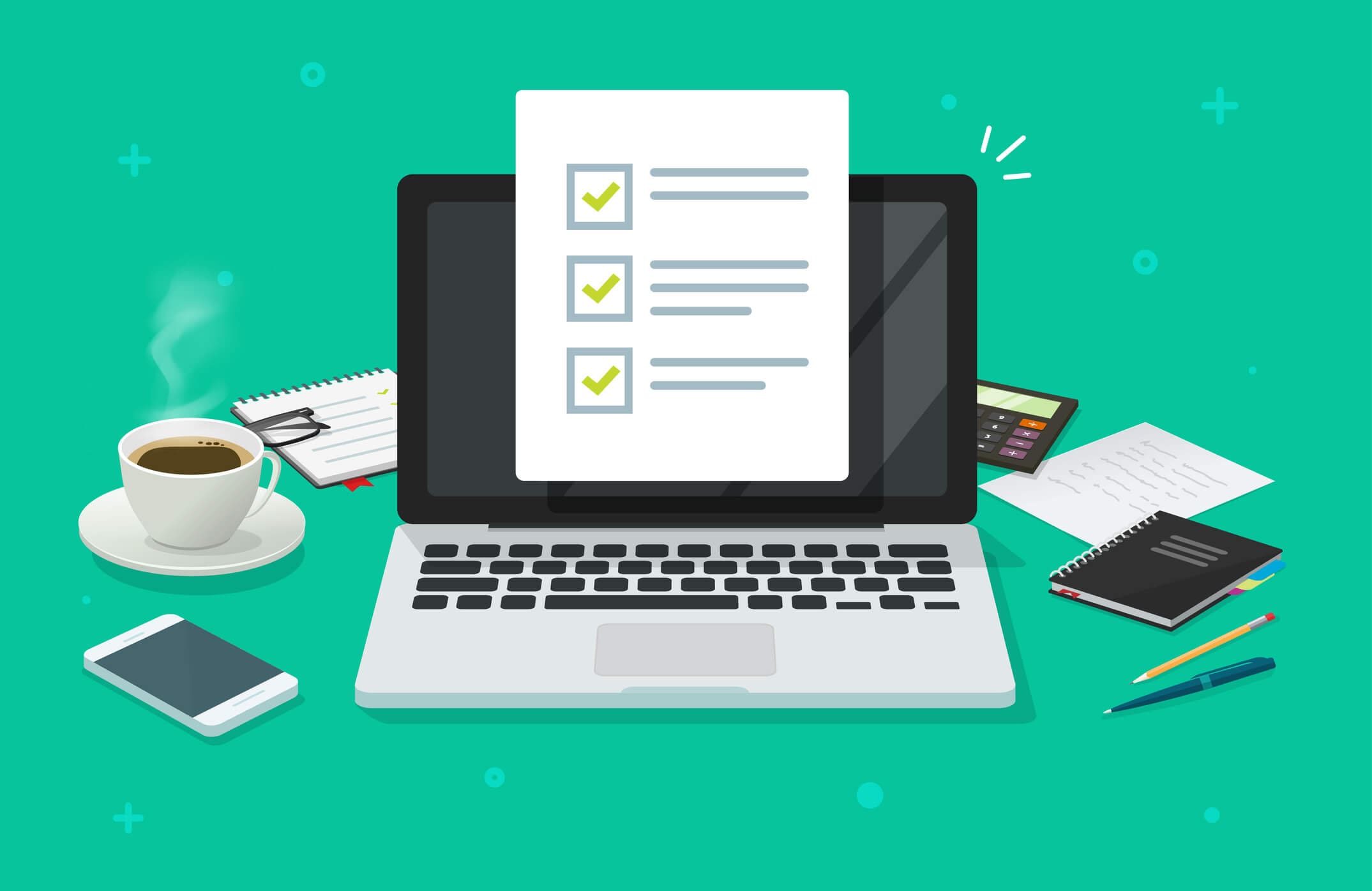 Tools for document collaboration
While Office 365/Teams and Google Suite are the most common ways for remote teams (opens in new tab) to collaborate without playing versioning bingo, each of these options brings something to the table.
15. Bit.AI (opens in new tab) bills itself as a powerful replacement for Google Docs and Word. The system supports a huge range of file formats (opens in new tab), from YouTube and Vimeo to Twitter and Pinterest to Prezi, Canva and Imgur. Documents can be co-edited in real-time, and you can tag a teammate, who automatically receives a notification and can jump into the document. There's a free tier for up to five users and 50 documents, or bump up to $8 per user per month for unlimited collaborators and documents.
16. Confluence by Atlassian (opens in new tab) offers a fairly robust free version; $5 per user per month gains more storage, while for $10 per month, team members get unlimited storage. Besides integration with Jira and Trello, there's built-in team calendaring, and Confluence offers a number of templates and layouts to fit the needs of various departments and projects. Data is encrypted in transit and at rest, and Confluence is compliant with standards like SOC2/SOC3, ISO 27001, PCI DSS (opens in new tab) and more.
17. Dropbox Paper (opens in new tab) is a solid, and free, document collaboration choice for teams that use Dropbox. Paper includes task management tools, in-document attributions and calendar integration.
Tools for project and task management/versioning
While Jira, Trello and Microsoft Project are likely the most common, there are a lot of project management options. What's important is making sure everyone on the team can work with the one you select. Consider taking advantage of free trials.
18. Asana (opens in new tab) is a well-known project management tool. Team leaders can pull in meeting notes, email, chats, documents and spreadsheets from a variety of sources, then organize everything in a central repository and assign tasks. Managers can easily monitor the team's progress and see each member's workload. Asana provides a free basic plan; a jump up to premium is $10.99 per user per month if billed annually.
19. Freedcamp (opens in new tab) is a close-to-free ($1.49 per year per user for the Minimalist plan) option that gets kudos for ease of use. Customers include Airbnb, Apple, Deloitte and PayPal. It uses a Kanban style and offers the usual features, like Gantt charts (opens in new tab), subtasks, calendaring and milestones along with, in more expensive plans, an invoicing capability, wiki, issue tracker, two-factor authentication (opens in new tab) and a lot more. Tops out at $16.99 per user per month.
20. Redmine (opens in new tab) might be an ideal choice for developers. It uses the Ruby on Rails framework (opens in new tab), is cross-platform and cross-database and is open source (or GPL (opens in new tab)), so community members provide support and can contribute back to the project. Free.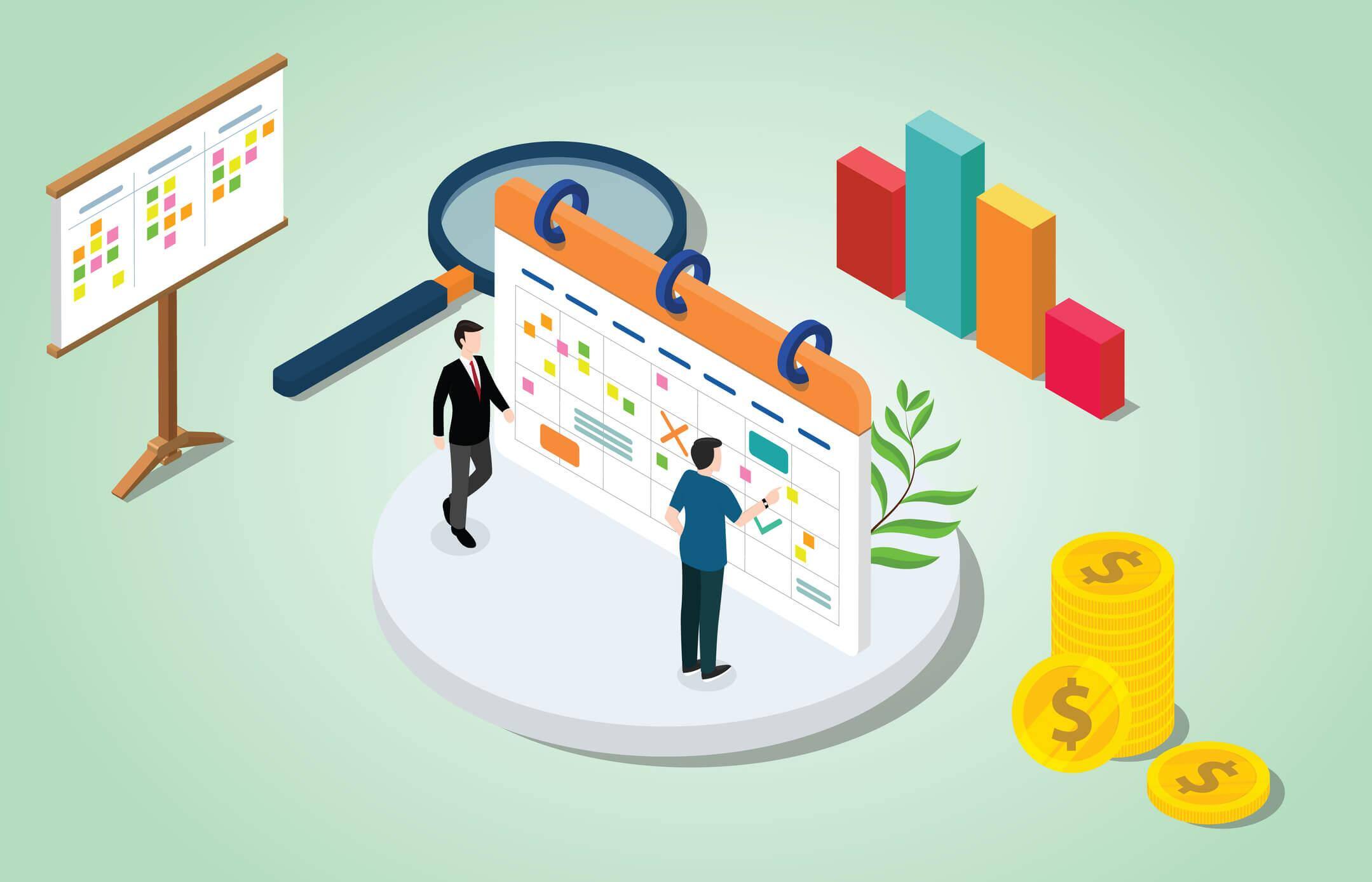 Customer support tools
If your service team is suddenly working from home, consider these affordable options to keep connected to customers. They won't replace a full-featured CRM system (opens in new tab), but they'll let you stay top of mind.
21. Groove (opens in new tab) is a great option for early-stage startups, which can apply to get 93% off the company's $29 per seat per month Pro plan. Even if you don't qualify, that's a good price for a comprehensive customer support platform that offers a dashboard view of all interactions (email, social media, chat and the phone) as well as team collaboration, reporting and more.
22. Mobinti (opens in new tab) is an SMS messaging software that enables your marketing team to reach out to customers with tailored offers or just messages of support. Best for those with some marketing expertise. The free tier provides 100 messages, which may be enough to reach your top customers.
23. Userlike (opens in new tab) live chat and customer support also has a limited free offering.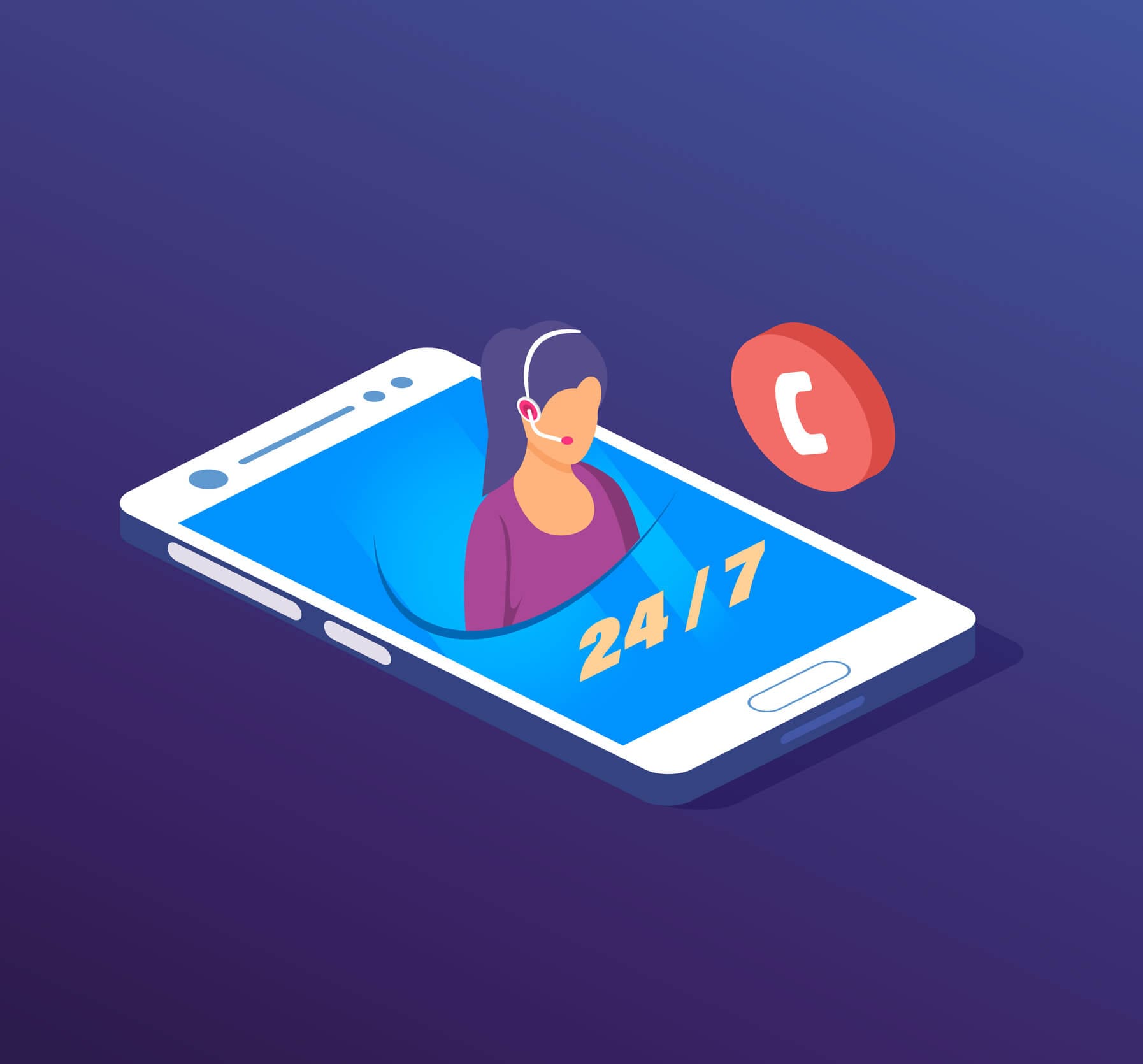 Design tools
WFH is no excuse for an ugly website or ad.
24. Canva (opens in new tab) is an extremely simple-to-use design tool that offers a variety of templates, from Facebook ads to brochures. It's worth springing for the $9.95 per user per month (if billed annually) Pro plan or, if you want in-app collaboration, $30 for Enterprise. The company says these plans get you more than 60,000 templates and 60+ million stock images, photos, videos and graphics. You can upload fonts and download your finished design in a variety of formats, or share it directly to Twitter or Facebook. With the Enterprise plan, team members can email one another from within the tool to initiate collaboration.
25. InVision (opens in new tab) is a very popular collaborative design and prototyping platform. While there is a free version, that gets you only one prototype. A better bet for teams that can take full advantage of the tool's freehand drafting, interactive mockups, collaboration, idea management, A/B testing, integration with Slack and other collaboration tools is the Professional plan (opens in new tab), which offers unlimited prototypes. Also provides design guides.
26. TemplateMonster (opens in new tab) is a great place to start if you don't yet have an e-commerce site and are looking to build one on the fly. For $14.90 per user per month for the One tool, you get access to thousands of templates for WordPress as well as Shopify, Magento and other e-commerce platforms. The company is also offering a variety of free courses (opens in new tab) to help your team get up to speed on site building.
Other software tools
Here are a few free tools that may make your team's WFH life easier, in no particular order.
27. TinyPulse (opens in new tab) is an employee feedback tool that encourages teams to regularly, and anonymously, share how they're doing. The system sends weekly "pulse" questions to employees over iPhone and Android apps, Slack, Teams or other channels, then gives leaders suggestions on how to head off potential problems. Also has tools for employee recognition and one-on-one coaching. Free, with some caveats, for three months.
28. Miro (opens in new tab) is a free (for three editable boards, $8 to go unlimited) whiteboard for those who really miss their colored markers. With a ton of templates and widgets, teams can create design workflows, mind and affinity maps and a lot more. All designs are protected with SSL encryption (opens in new tab) and other security features, Miro is fully SOC 2, GDPR and PCI compliant.Want to get even more creative? Drawpile (opens in new tab) is a free, open-source drawing app where multiple teammates can sketch at the same time. You will need a techie who can set it up in a cloud Linux folder (opens in new tab), but don't be put off by the minimalist site. This is a very cool collaborative drawing program (opens in new tab).
29. Breezy (opens in new tab) video assessment and interview services are free for at least 60 days, for companies that need to hire now.
30. WorkHuman (opens in new tab) is offering special editions of its Life Events and Conversations products free until March 2021. Life Events helps teams celebrate, well, life events by creating virtual wedding or baby shower or birthday cards and more. Conversations offers managers a full spectrum of feedback, mentoring, check-ins and planning tools to keep them in continuous touch with employees.
31. PandaDoc (opens in new tab) is offering a free e-signature plan with unlimited legally binding eSignatures, unlimited document uploads and a payments system so companies can get paid immediately through a credit card, PayPal or bank transfer. PandaDoc is GDPR and SOC 2 Type 2 compliant, and data is encrypted in transit and at rest and stored in a SOC, FISMA (opens in new tab), and PCI DSS Level 1 (opens in new tab) compliant cloud.
32. The Five-Minute Personality Test will sort your team into their animal houses: lions, otters, golden retrievers and beavers. Scientific? Probably not. But there are real possibilities for fun video-conferencing backgrounds.
🌱 Finally, even the best bundle of tools won't fix a broken culture. Here's some recommended reading from Toggl (opens in new tab) on five ways to make a remote team functional and productive.