In short:
When the interests of financial stakeholders, employees and customers are in balance, everyone wins. But there are new challenges in achieving equilibrium.
Keeping workers engaged requires added support, but the benefits can be new levels of resilience and flexibility.
When rehiring workers, steer away from subjective criteria. Keeping decisions objective may shield the company from legal liability.
Throughout her career, Jude Reser, regional director of human resources for Atrium Hospitality, has applied the Balanced Scorecard to business decisions. Since its 1992 introduction in the Harvard Business Review by Dr. Robert Kaplan and Dr. David Norton, the Balanced Scorecard has helped leaders in a variety of industries develop frameworks and set goals that help deliver desired results from financial stakeholder, customer, process and employee perspectives.
Business objectives that the Balanced Scorecard supports include not only investor ROI but also less quantifiable outcomes, such as company stability and longevity and employee loyalty and productivity.
As leaders build the strategic foundations for their businesses to regain financial momentum, customer experience and employee satisfaction will be more important than ever. However, in many industries, the workplace looks undeniably different now. Leaders need to manage a myriad of employee challenges while bolstering customer confidence.
We sat down with Reser to learn about the Balanced Scorecard and how she uses it to navigate the tricky waters of workforce management now.
Brainyard: Explain the Balanced Scorecard in a few sentences.
Jude Reser: The most successful companies that I've worked with have a very good balance between the financials, the customer and the associate. That's what the Balanced Scorecard is all about.
Even though HR teams are not revenue generators, we do keep an eye on the Balanced Scorecard. We contribute to the customer experience through training or a quality onboarding experience. We contribute to the associate piece, of course, through a focus on associate satisfaction. We do this through surveys and follow-ups in focus groups, ensuring pay equity and fighting for fair compensation and benefits.
Our philosophy is that if we take care of those two things, the finances will come.
BY: How has the past year impacted the balance of each of those pieces? What are some considerations when you're looking at the traditional aspect of the Balanced Scorecard that may have shifted?
JR: The pandemic is definitely impacting HR from a customer service perspective and the support that our employees can provide. The hospitality industry has been hit hard. Our staffs have been reduced as part of that return on investment to the owner. Salaries have been cut, and some of the services that HR, like other departments, can provide have been reduced.
Image credit: Harvard Business Review
Talent acquisition is definitely different as we leverage automation and technology. Traditionally, for example, we were able to help candidates with online applications, which is especially important in an industry like hospitality where many candidates aren't tech savvy. They may be trying to complete an application on a smartphone because they don't have computers and internet at home. Whereas we once had people on property that were able to put candidates in front of a computer and walk them through the application process, we are now doing that remotely, over the phone. And, the onboarding experience is now e-learning versus classroom learning, which is just not as engaging.
So, associates don't feel as comfortable in their positions, which impacts their ability to provide adequate customer service. They're also more likely to decide that they don't want to stay in the position, which impacts financials because there's a cost-per-turnover metric.
BY: How might you suggest employers help workers feel more supported, and why is that so critical?
JR: If employees are highly engaged in their work, they will initiate additional effort to provide a good customer experience and increase their productivity. Employee engagement during a pandemic is a challenge, however. They may be balancing personal concerns, like new childcare demands or loss of household income. In the past, a company may have invested in a contracted employee assistance program (EAP) and felt that this was enough.
I am challenging that perspective and stating that there may be compelling reasons to offer more. For example, substance abuse can be a problem in our industry. Tackling that might mean engaging with local community partners to make employees aware of resources, and making sure people understand the company's workplace and leave-of-absence policies and services covered by their medical insurance.
Another example of successfully offering more is engaging in a program called shared work. Shared Work allows eligible employees to collect an unemployment subsidy when their hours have been reduced. For example, in Missouri, the Shared Work Unemployment Compensation Program can be particularly beneficial in returning employees to work during uncertain times since it allows employers the flexibility to adjust labor based on business needs. It's an alternative to layoffs because it enables employers with a reduction in available work to divide the work by offering flexible scheduling.
Leaders have to be more aware, more able to see if an associate is struggling or is just stressed out because they're being stretched too much. Maybe they still have the same task, but instead of the five-person team they're used to working with, they have two people trying to get the same amount of work done. Managers need to be able to see signs, for example, of employees who are perhaps stuck in an abusive situation at home. That's when your employee assistance programs do come into play. Maybe they need you to bring them into your office and hold their hand while they make that call, or just have the patience to be a sounding board.
In plenty of industries, front-line employees and managers have been working long hours, some six and seven days per week, and others at a reduction in compensation. Others have taken demotions in order to stay off unemployment. The phrase "other duties as assigned" is more commonplace than ever before. Those who have been most flexible and adaptable have weathered the crisis better. On the other hand, many of those who have been furloughed have for the first time heard this phrase: "You are a non-essential worker." That cuts to the core.
BY: Have you seen any silver linings to the challenges hospitality and many other industries have faced over the past months?
JR: "Resiliency" is a new buzzword in HR. The No. 1 takeaway is that front-line managers and senior leaders have the freedom to decide how to get their work done. There's also a new level of flexibility. For example, instead of a "housekeeping manager," we now have "all-purpose managers." People can work housekeeping as well as the front desk, transitioning from discipline to discipline. Are there tasks that can be performed remotely to keep that manager from having to commute to work? How can we make them excited to come to work every day?
We have also empowered employees to take risks with customer service. If we can manage the customer experience with empathy and compassion during the pandemic, it will build our company's reputation and set the foundation for future financial regrowth.
Let me give an example. I was on property with a full-service hotel the week of March 9, 2020. During a morning meeting, the sales leader announced that a conference scheduled for March 11 had been cancelled, resulting in a loss of $60,000 in business. That trend continued throughout the week as blocks of cancellations were announced, each worth tens of thousands of dollars. Though human resource and operations leaders scrambled to strategize processes to reduce labor costs, shave utility costs and save perishable inventory, I was most impressed with the response to customer inquiries and cancellations.
We set aside traditional, set-in-stone rules on cancellation policies and returning deposits and worked to reach individual accommodations with our customers where business would be rescheduled in future months or years, forgoing short-term income for longevity.
We've had to make some tough decisions around balancing customer care with financial realities. Hotels negotiate contract terms with each meeting planner: For example, a 20% cancellation fee may be negotiated, or maybe the 100% prepaid for catering. Back in March, when group business cancelled fewer than 48 hours prior to arrival date, the cancellation fee was waived. At the time, waiving that cancellation fee was a huge decision, considering the amount of revenue that was lost in such a short time.
Then, the team went to the phones to call clients with upcoming events to brainstorm options, including possible rescheduling for 2021-22. Sales team members worked with clients individually, handling each case as it came. There was a commitment to maintain customer relationships, and as a result, we strengthened customer loyalty.
Eight months later, it has become apparent that the customer experience now falls heavier on the customer-facing employee.
BY: Let's talk about the legal considerations when bringing employees back from furlough or instituting layoffs. What are the main risks?
JR: If a company didn't previously have a written policy for returns from furlough or layoffs, then a sound checks-and-balances strategy is an urgent need. The obvious risks are claims of discrimination. To navigate that, the tools that we put in place need to be objective and numerical — and the Balanced Scorecard is all about objective and measurable metrics.
For the talent acquisition process, we're rating answers on a one-to-five scale, taking something that's subjective and making it objective so that 18 months from now, if a lawsuit comes in, we can explain why we hired one person over another. There should be a common numerical tool used in performance evaluations that makes the rating scale consistent and evaluates based on metrics and not personal opinion.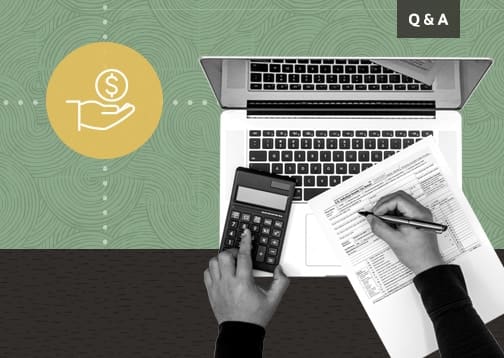 When we're laying out the strategy for bringing folks back, we first look at their competencies. It could be that we put more emphasis on adaptability, flexibility or the ability to be cross-utilized. Sometimes it's as simple as schedule availability. We have to identify our priorities and then make them quantifiable on a one-to-five scale. If an employee is available for first, second and third shifts, maybe that's a "five" versus someone who's available only for first shift and comes in at a "two." We can add up the score and compare one to the other.
Document the plan, and follow it consistently. Do not assume that a more highly compensated skilled worker wouldn't be interested in a position that's a lower salary grade. Work with your company's employment counsel to ensure the methods and tools used to determine and document the talent acquisition process and performance reviews are numerically based, objective and ultimately defensible against liability.
This is also a good time to revisit and reinforce a company open-door policy. Ensure employees know what channels are available to them to report workplace concerns, especially when traditional methods aren't available during the pandemic. In many cases, because the discipline is not considered a revenue generator nor essential by some, local HR support has been reduced or temporarily discontinued due to reduced revenues. The casual water-cooler, open-door or traditional bottom-up communication pipelines are not enough. Managers need a structured approach: Clearly communicate how issues should be raised, and to whom. Management training on how to initially field associate relations concerns may be considered a higher priority during this time, as well as how to work with available HR resources and/or employment attorneys and formulate appropriate and legally safe responses.
All opinions in the article above are mine and mine alone; not representative of any company that I worked for past or present. The article is not to be construed as legal advice but simply ideas, best practices and observations encountered during 2020 and prior HR experience. Contact your company's employment counsel for legal advice.
About Our Expert
Jude Reser is a regional director of human resources for Atrium Hospitality. She has experience working effectively through HR topics and challenges involving compliance, talent acquisition/employment life cycle, associate relations and organizational development. Jude can be reached at jude.reser@atriumhospitality.com.