Next

Generation Commerce

NetSuite for Fashion enables apparel and accessory retailers to meet the increasingly demanding expectations of shoppers for a uniform and integrated experience across all of their channels, whether they be in-store, online, in kiosks, or elsewhere. With stiff competition, constantly shifting trends and the complexity of merchandise hierarchy, apparel and accessory retailers need a single software solution to satisfy these demands. We've brought together the best of NetSuite's product offerings and tailored them to fit the dynamic needs of modern fashion apparel and accessory retailers.
Our

product family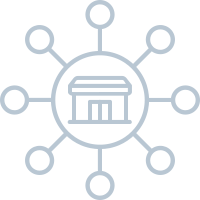 Retail management system/ERP
NetSuite is the only cloud business software suite that brings together every step of a multi-channel, multi-location retail business—POS, ecommerce, CRM, marketing, inventory and order management, and financials. Only NetSuite gives you real-time visibility into your entire retail operation, accessible from anywhere at any time. With NetSuite, you get a single view of the business across all channels, ensuring that your customer, order, inventory and financial information is always up to date. With NetSuite, transaction data flows from all of your retail channels to your warehouse and procurement departments. Invoice and expense data flows to the finance department and customer data flows to the marketing department. This gives the appropriate people in your organization real-time visibility into sales, inventory and customers across all channels and facilitates better decision-making.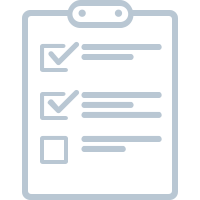 Order management
Manage orders from multiple channels — in-store, web, call center, mobile, kiosk—all in one place. And, enable a buy anywhere, fulfill anywhere experience with real-time inventory visibility across all locations, including stores. Process orders faster, have more satisfied customers and lower operational costs.
Product content management
Consolidate and manage all structured and unstructured product information and attributes across all channels in one location. Leveraging product content consistently across multiple channels provides an improved cross-channel user experience, giving customers one view of your company and reducing the costs of managing content.

Point of sale
Provide a superior in-store experience while streamlining the transaction process with a modern POS that enables you to accommodate omnichannel expectations and build customer loyalty. Empower sales associates with a 360-degree view of the customer and enterprise-wide inventory visibility.
Ecommerce
Support the needs of both B2C and B2B ecommerce from a single platform. Unlimited flexibility enables B2C sites to deliver the engaging and personalized experiences consumers expect, while B2B sites can offer a rich B2C-like customer experience with added functionality to support the unique requirements of business users.
CRM/Marketing
Bring siloed sources of customer data into a single repository to get one complete view of the customer across all channels and touchpoints. Capture all preferences, interactions and transactions to create rich customer profiles that will help to provide consistent customer service as well as support personalized marketing, merchandising and targeted promotions across all channels.
NetSuite couples powerful CRM marketing capabilities with the extended capabilities of Bronto Software to provide a cloud-based marketing platform for retailers to drive revenue through their email, mobile and social campaigns. Empower resource-constrained marketers to manage every phase of their email and cross-channel marketing programs, and capture valuable data about their subscribers including their website and buying behaviors to create precise marketing segments. The integration with NetSuite allows retailers to leverage purchase history and customer information to drive automated marketing campaigns.
Our

strategic partnerships

NetSuite is focused on delivering and executing on a "Whole Offer Solution" for Fashion brands. This includes leveraging NetSuite products, strategic partnerships and a host of pre- and post-sale services. NetSuite's dedicated team of industry experts can help you build the perfect solution for your business. From consulting, development, implementation, post sales and support, as well as; optimization services to training programs that will help you develop NetSuite expertise; we're here to help you maximize the power of NetSuite.
Dell Boomi
The Boomi AtomSphere integration Platform as a Service (iPaaS) is 100 percent native cloud. It's a shared-everything, multi-tenant platform that supports cloud-to-cloud, SaaS-to-SaaS, cloud-to-on-premises, on-premises-to-on-premises and B2B integration. Boomi AtomSphere supports real-time integration and elastically scales to meet high-volume needs in mobile, batch (ETL) and EDI environments. Easily accessed via a browser, it delivers an impressive range of integration, master data management (MDM) and platform extension capabilities. 7thonline
7thonline is a leading provider of cross-channel merchandise and assortment management solutions to the apparel, footwear and accessories industry. Deployed in the cloud, 7thonline solutions enable more effective planning, demand forecasting and inventory optimization for leading fashion brands. With embedded business intelligence and rich analytics, the company's solutions offer complete demand visibility and planning capabilities for wholesale, retail and ecommerce—driving improved sales, profitability and working capital.
WFX
WFX is the world's leading provider of collaborative enterprise software and solutions for the fashion, apparel and consumer goods industries. WFX is the world's first company to provide a true cloud-based solution for the industry. WFX solutions are specifically tailored to Fashion and Apparel; Accessories; Footwear; Luggage and Leather goods. Clutch
Clutch, an advanced end-to-end, modular consumer management platform that empowers customer-focused marketers of premier brands to identify, understand and engage their most valuable customers to motivate behavior, earn loyalty and even build evangelism like never before. Clutch's tailored solutions deliver actionable consumer insight to segment, motivate and optimize customer activity across mobile, online, in-store and social channels, to maximize lifetime value of their customers.
Cap Gemini
Capgemini is one of the world's foremost providers of consulting, technology, outsourcing services and local professional services. Present in over 40 countries with almost 180,000 people, the Capgemini Group helps its clients transform in order to improve their performance and competitive positioning.